Oops I Forgot Sale
Hurry - Deal Ends at Midnight PST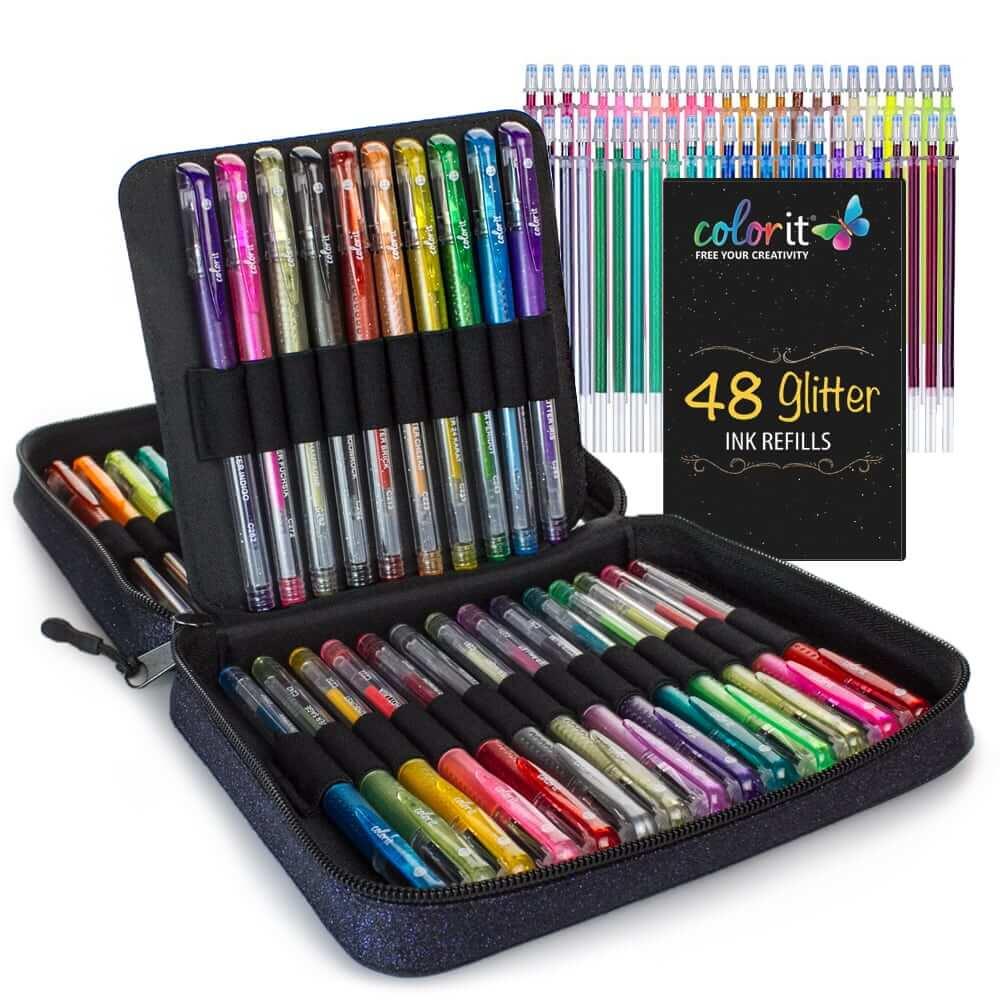 THE BEST GLITTER GEL PEN SET
★ Huge Variety of Favorite Colors
★ Super Smooth Ink Flow
★ Make Pages Sparkle and Shine
$29.99 - $23.99(Save $6)
Use the code 1STDAY at colorit.com
Please note: 12 Days Of Christmas deals cannot be combined with any other discounts or any freebie offers such as our 10 sample drawings or 3 sample markers. If you place an order with one of these freebies, it will not be shipped.
On the 1st Day of Christmas, ColorIt brings you…
The World's Greatest Set of Glitter Gel Pens!
>>> Deal ends soon... so order now! <<<
GLITTER ALL THE WAY
Enjoy the most amazing collection of glitter gel pens for your writing and coloring pleasure. Create sparkle and shimmer to any journal, adult coloring book, greeting cards or personal messages.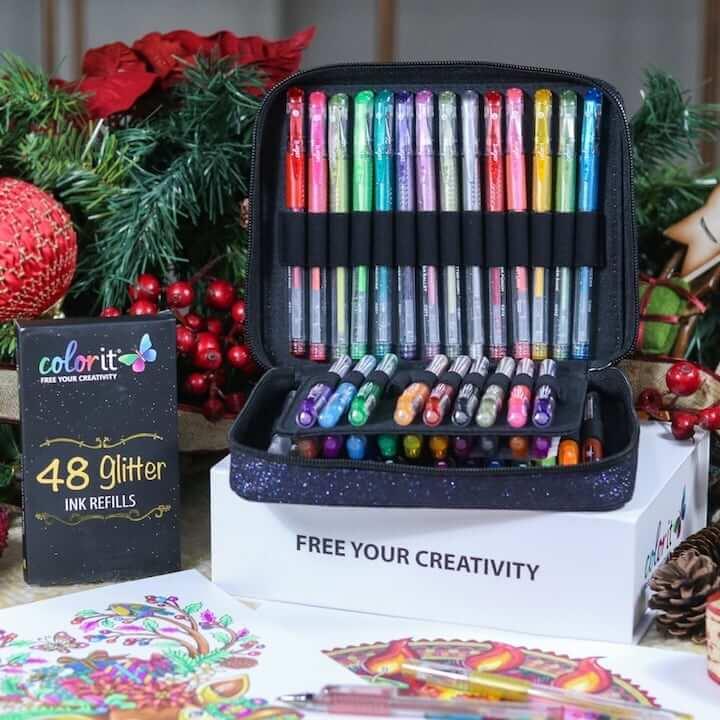 The Ultimate Gift Set
Give yourself the best deal of the year. Maybe share it with friends and family too. This unique collection includes 48 premium all glitter ink gel pens, 48 glitter ink refills, travel storage case, and keepsake gift box.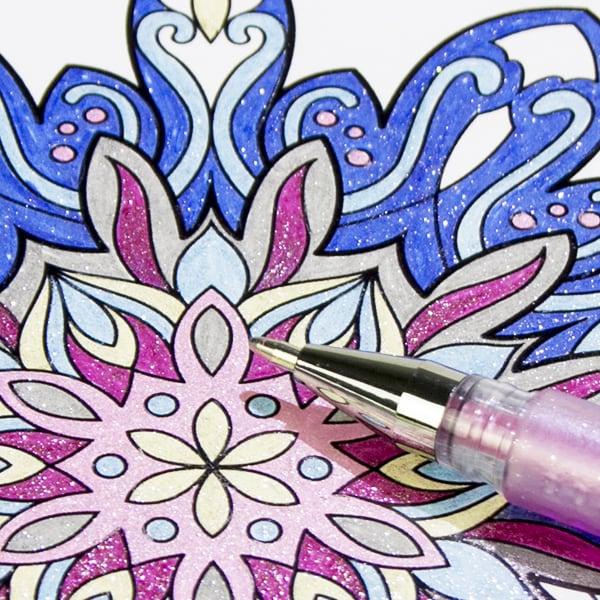 Silky Smooth Ink Flow
Color without skipping a beat. Never worry about clogged or leaking pens. Have fun with new exclusive colors, skin tones, earth tones, plenty of pinks and purples, and beautiful blues for the holidays.
>>> Deal ends soon... so order now! <<<
Loved and shared by thousands of fans
★★★★★
The pens are amazing and so is your service! And I love that I can get refills! My husband bought some Gel pens for our granddaughter and I liked them so much I ordered your set. I have a very stressful management job and using your wonderful pens is a great stress relief for me. I am a Very satisfied customer.
★★★★★
Best gel pens I've bought. The storage case is wonderful. What I like best that each pen has a color name and number code on it. You can buy refills specifically for this set. The ink dries quickly and doesn't smudge. I'm trying to use up all my other pens and use only this set. Good selection of colors.
★★★★★
My wife is happy with them, she is an artist & if she's happy, I am extremely happy. My wife uses them for travel, we travel a bunch. The kit is very compact & very reasonable for carry on bags. My wife loves the fact there are 4 layers of All possible colors. We are in the process of ordering several kits for our grown kids for the holidays that are also into coloring.
★★★★★
I love these gel pens they are so glittery so many pretty colors and the bag they come in is so sparkly and they as also come with a pen box this set of gel pens is high quality and packaged beautifully this company really cares about their products which means alot to me as the buyer I will only buy ColorIt from now on.
Get the
best

set of glitter gel pens now!




✓ 48 unique glitter gel pens and 48 gel ink refills

✓ Color name and color code printed on each pen

✓ Fine 1.0mm ballpoint tips for smooth flow

✓ Non-toxic, acid-free, and water-based ink

✓ Includes travel case and keepsake gift box









Shop on Amazon.com or on ColorIt.com to get your glitter gel pen set!
$29.99 - $23.99 (Save $6)
For colorit.com website, use the code 1STDAYat checkout.
Please note: The 12 Days of Christmas deals cannot be combined with any other discount code offers such as our 10 sample drawings or 3 sample markers.
:|zpendofcontent|: