Helix Poi Pro
Regular price
Sale price
$104.95
Unit price
per
Sale
SOLD OUT
Only the BEST Quality fire props for performers.
✖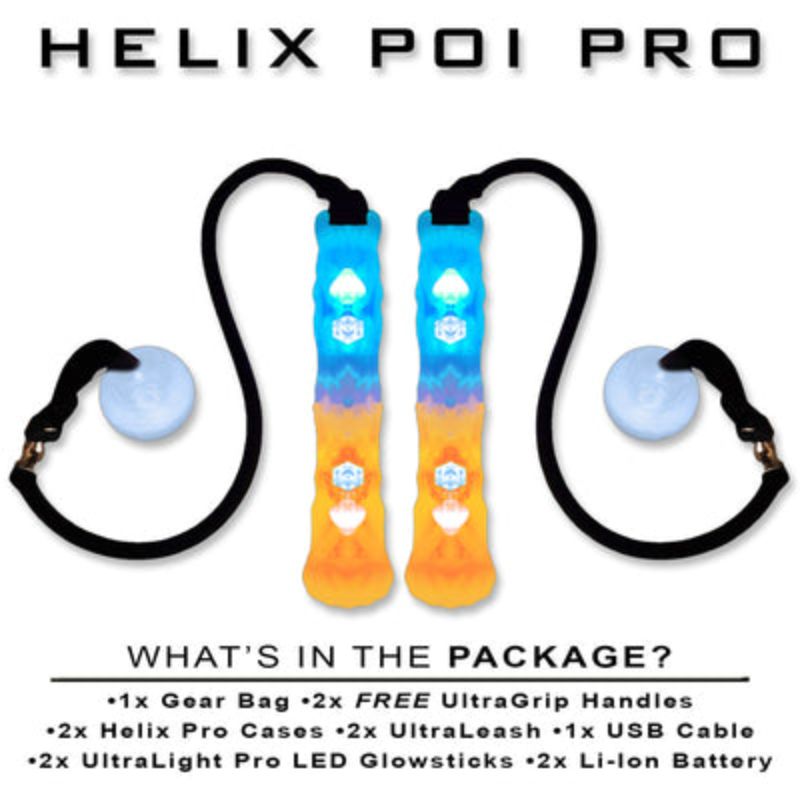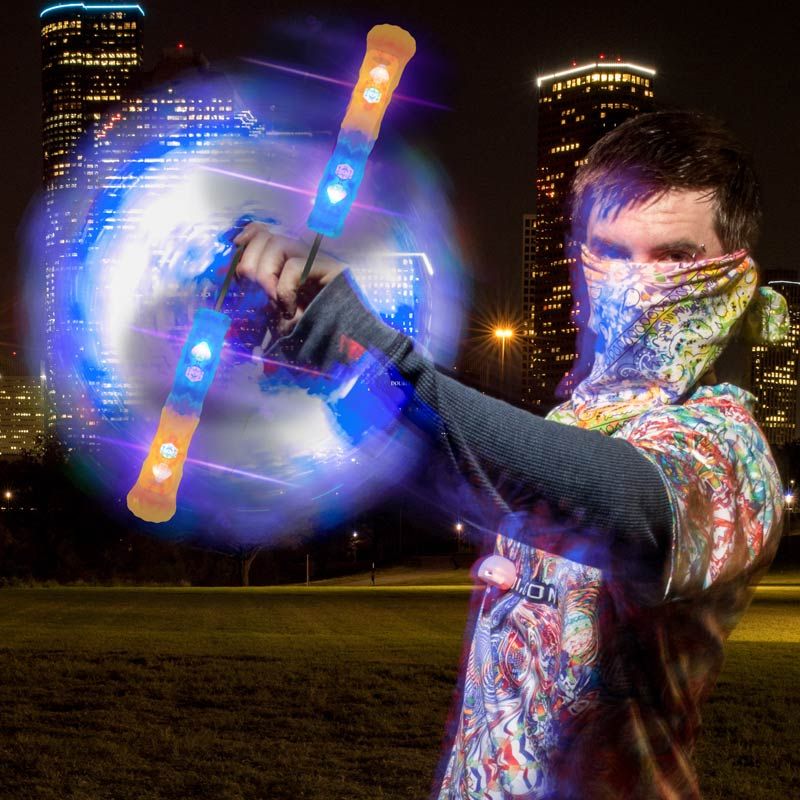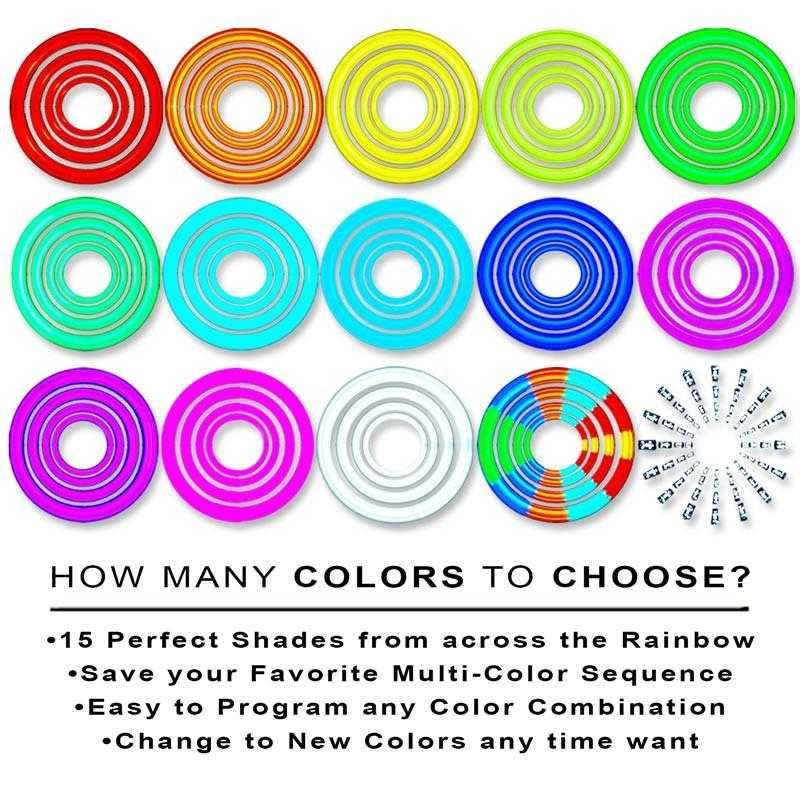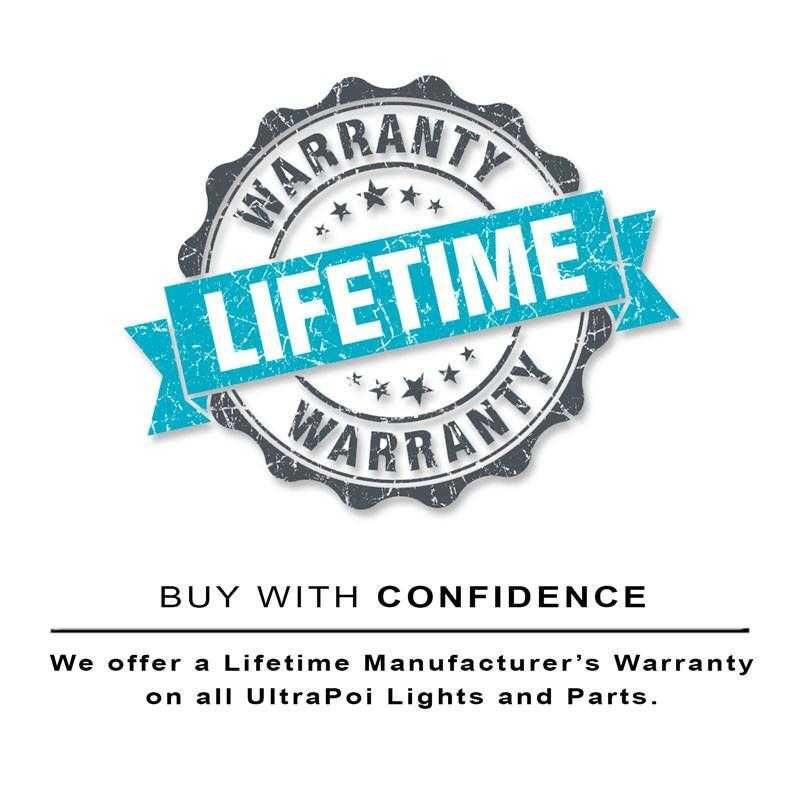 Description

"This set of Helix Poi are awesome. Bright colors and modes".

"UltraPoi's Helix Poi Pro are the brightest, most advanced button-programmable LED Glow Stick poi you've ever spun."

Dang we love seeing rave reviews of our products! 

The crew over at UltraPoi teamed up with top poi spinners across the world to develop this beautiful, eye-catching LED poi set.

We built the Helix Poi Pro with the everyday spinner in mind. Our quality-focused construction features a fully assembled but adjustable leash setup with ergonomic silicone knob/LED knob/LED glowstick handles for a stable grip, and 2 easy-to-click buttons on the side of the Glow-Stick that is protected by a soft durable Helix Pro case.

The improved Helix Case Pro features a built-in mass on the bottom for better control and cutouts for the buttons and charge ports for extremely easy access. 

The UltraKnob Pro Rechargeable LED Handles are a great addition for doing advanced tosses/catches and they look amazing paired with the rest of the Helix Poi Pro setup!

These swinging glow sticks allow you to have equally balanced light heads for the ultimate light show and Nunchaku-type martial arts style.

All lights in the Helix Poi Pro ecosystem are USB Rechargeable so you don't have to waste money on batteries. 

Plus, the 4 ultra-powerful RGB LEDs inside the UltraLight LED GlowStick last longer and put out a consistently brighter light show than current competing poi products.

 

Helix Poi Specifications

•Pick Your Own Colors: What really separates the Helix Poi Pro from the pack is the ability to fully customize your light trail patterns with just a button. Choose from 15 stunning custom hues to create your own color mode.

(OPTIONAL)
•World's First Light up Handle: We created the only Micro USB Rechargeable LED Handle in the world and it's amazing! The UltraKnob Pro is Super Bright and Durable which will allow you to explore new moves and light shows.

•Equal Balanced Handles: Find your perfect balance with the Double Helix Poi Pro symmetrical setup. Tosses and advanced tricks open up as you explore the Nunchaku type martial arts style of flow!

•15 Color Modes & 45 Flash Patterns:Tons of stunning preset/custom color modes are available to explore and they can all have the flash pattern adjusted to add style to your spin. 

•Everything is Rechargeable: All of the different Helix Poi Pro sets feature Micro USB rechargeable lights so you no longer have to waste time and money on disposable batteries.

•Lifetime Manufacturer's Warranty: UltraPoi will exchange any defective Helix Poi free of charge for as long as you own it. Lifetime Warranty does not cover general wear-and-tear or any misuse by the user including loss, theft, intentional breakage, or gross misuse of the product.

 



•Helix Poi Pro Specs: 5.25" height x 1" diameter | 80g per poi head | UltraLight Pro features 1x 3.7v Li-ion Rechargeable AAA Battery per poi head (included) | UltraKnob Pro is 23g, 38 mm wide, 28 mm tall, features internal Li-Po battery (included)

•What's in the package: 2-6 x UltraLight Pro LED Glowsticks, 2-6 x Helix Pro Cases, 0-3 x UltraGrip Handles, 0-3 Ultraknob Pro LED Handles, 1-3 x UltraLeash and 1 x Gear Bag (Fully assembled, no setup required)

 

 

 

 

 
Shipping

We want you to get your new flow prop quick. Your order will be made and shipped within 48 hours or less!

💨 We ship FAST. Monday - Thursday. Your order will ship out via the method you select at checkout. We promised to make sure each item is packaged with care - we also re-use packing paper in efforts to cut down on waste. Please make sure to read more on our shipping policy here as we will not be help responsible for mail carrier negligence in any form, but will aid in submitting claims if necessary.

This hoop is NOT eligible for same day shipping.
Warranty

If your Spinsterz Muze LED Hoop stops working we'll repair or replace it free!  All you have to do is get it back to us and cover the cost of shipping. You must reach out to us within the 1 year window. 1 year is considered exactly 1 year from the original purchase date. Read more here.

Two Years Warranty + Damage Protection:

If you purchase an extra year to add to your warranty + damage protection it is valid for up to 2 years from your purchase date. Read more on the Damage Protection here.

RETURNS?

This is a custom made hoop for you. Because we have already used the product, and spent our labor building the hoop, we are unable to accept returns due to personal preference mistakes. Thank you for understanding.
Flow Toy Benefits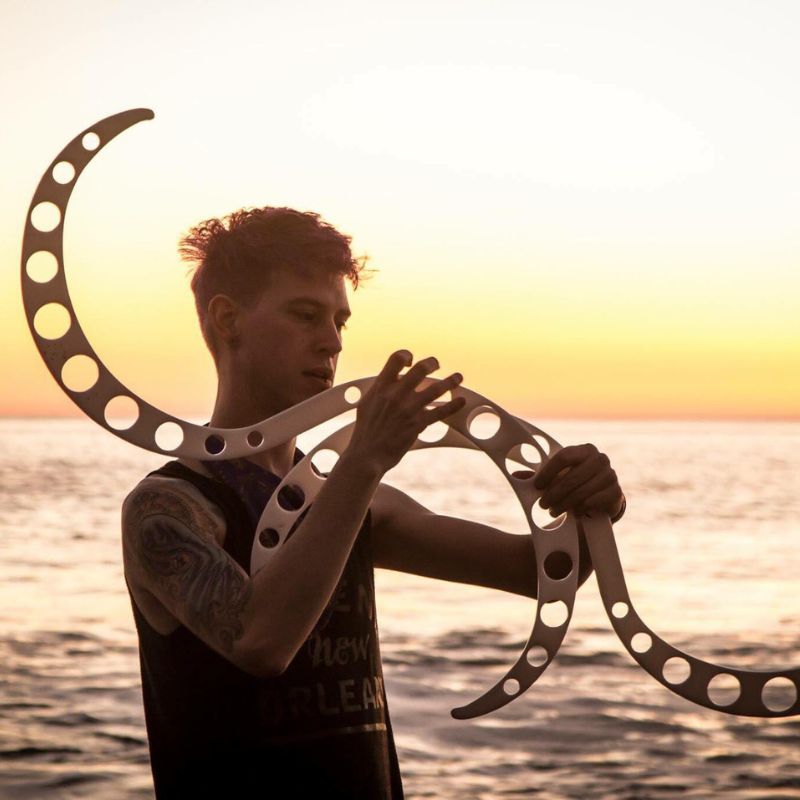 Health Benefits of Flow
⭐️ Feels like Movement meditation.
⭐️ Quiets your mind.
⭐️ Improves hand eye coordination.
⭐️ Creates more spatial awareness.
⭐️ Improves fluidity in movement.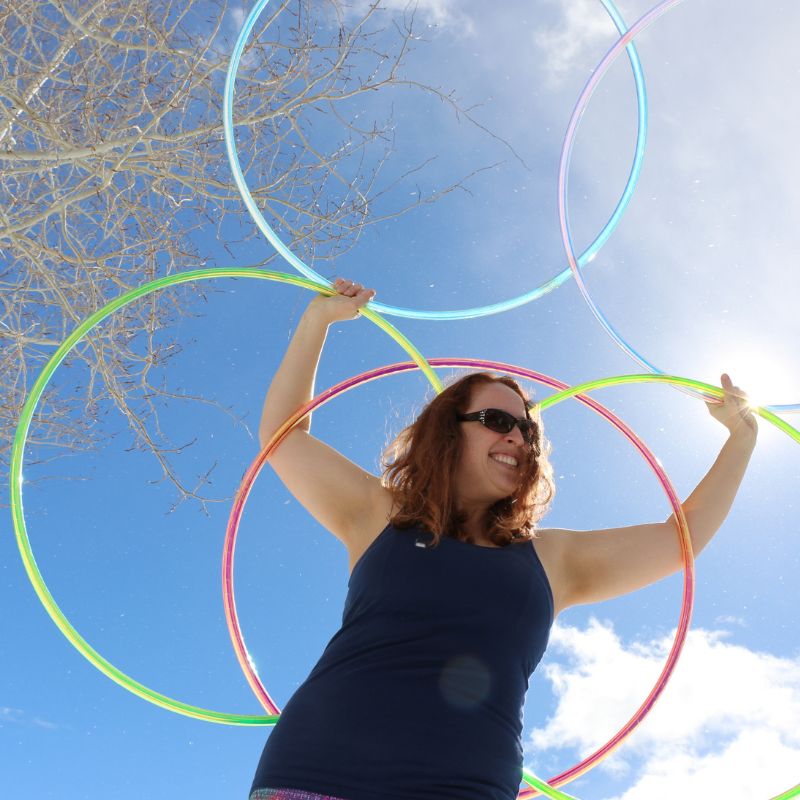 Everyone Can Play
⭐️ Flow Toys are enjoyed by all ages.
⭐️ They are easy to learn.
⭐️ Find free lesson on our YouTube.
⭐️ A great way to hang with friends.
⭐️ Flow solo or with your crew.