Orb Poi Pro LED Contact Poi
Money Back Guarantee 💰
Regular price
Sale price
$129.95
Unit price
per
Sale
SOLD OUT
High quality LED flow props at reasonable prices. Get lost in the lights, find your flow state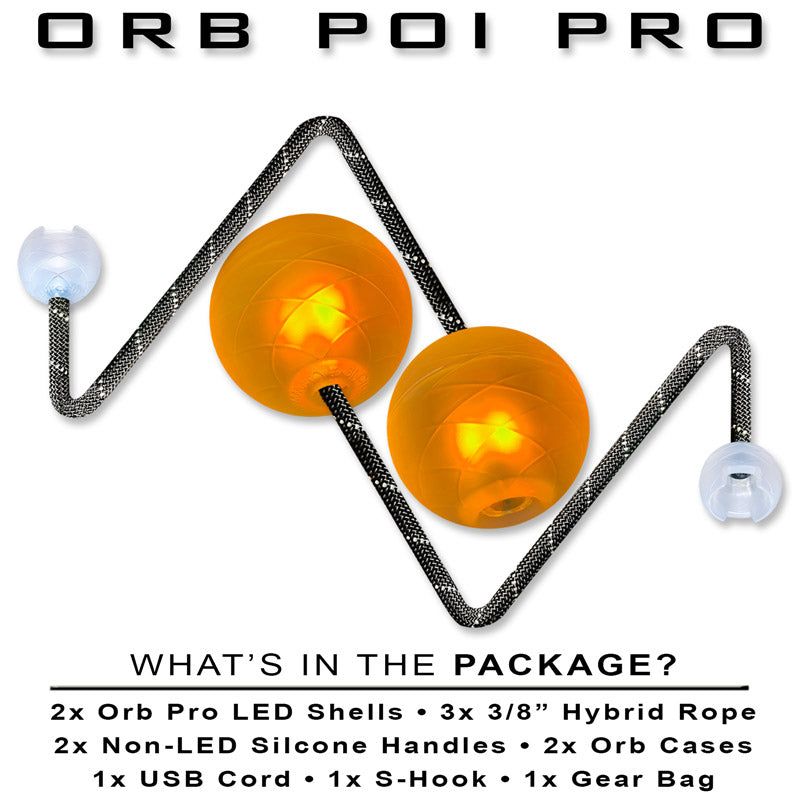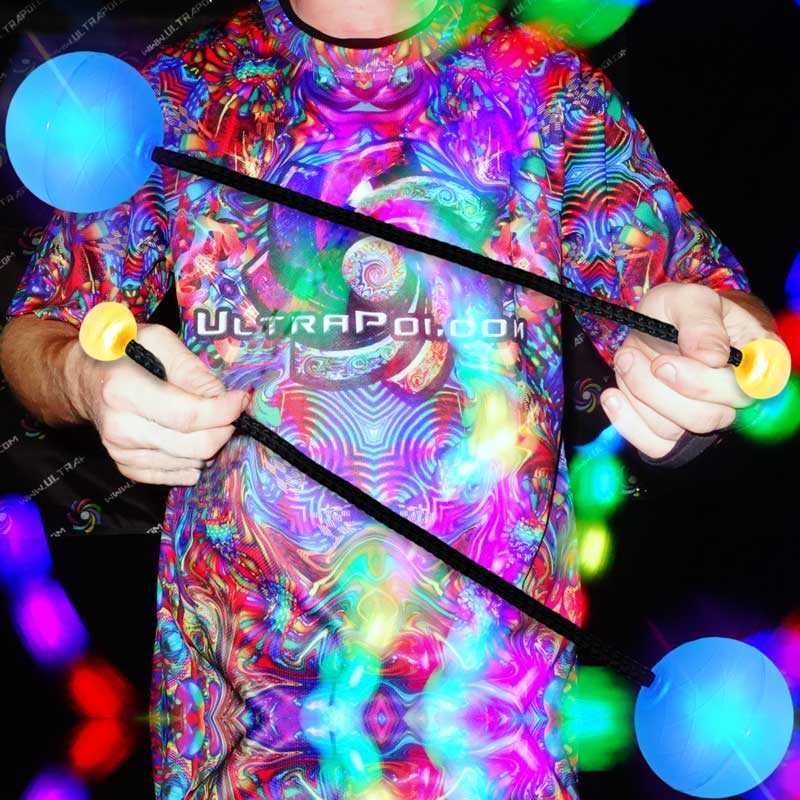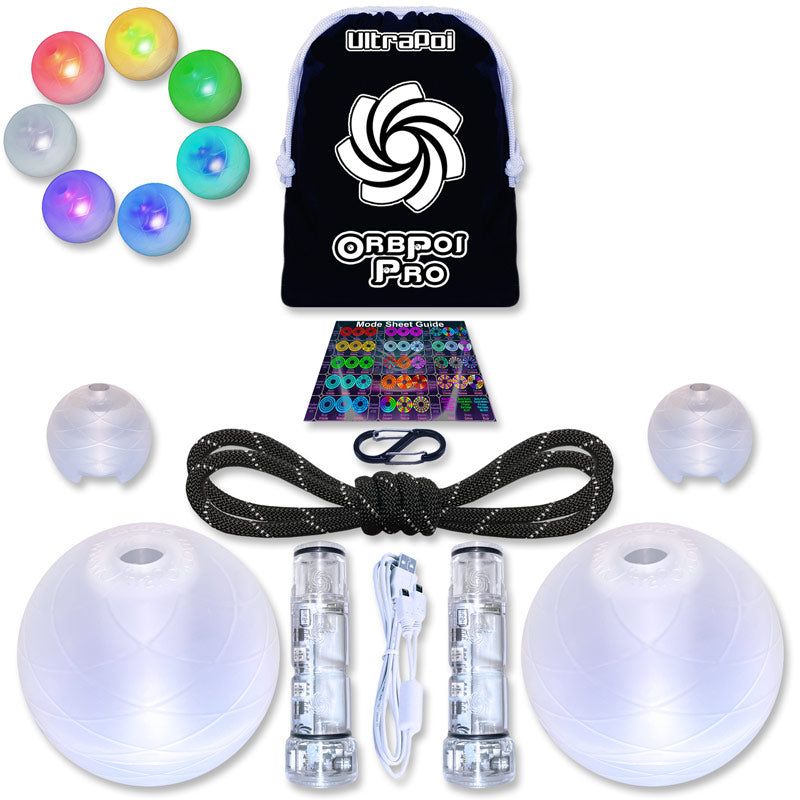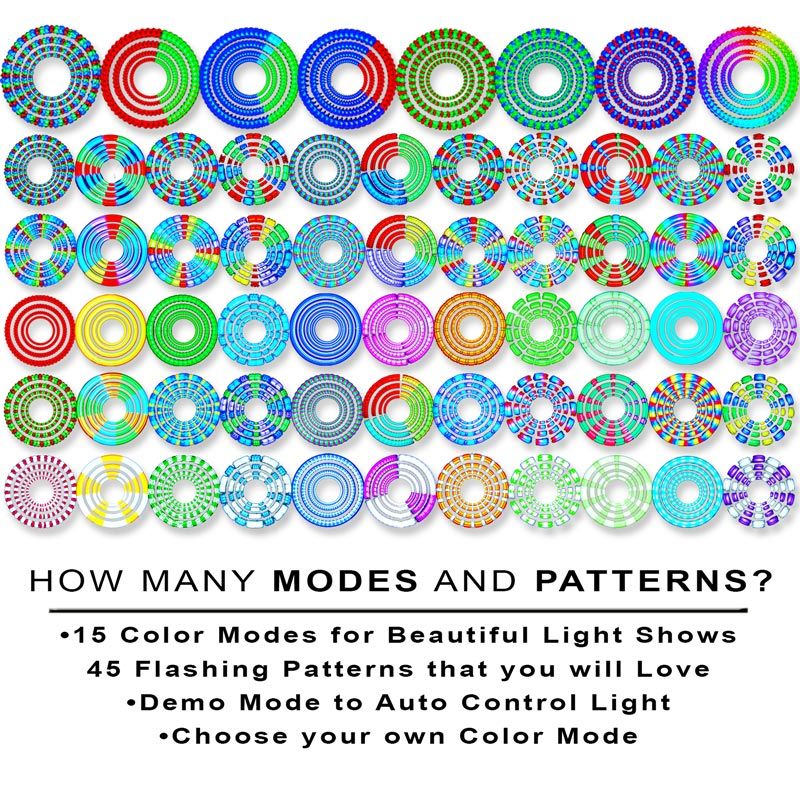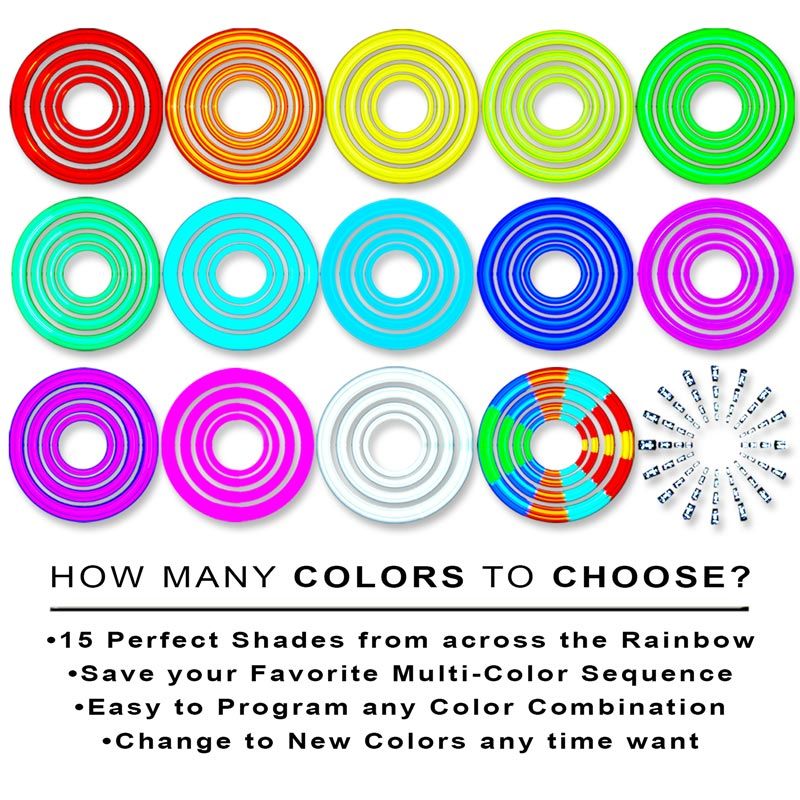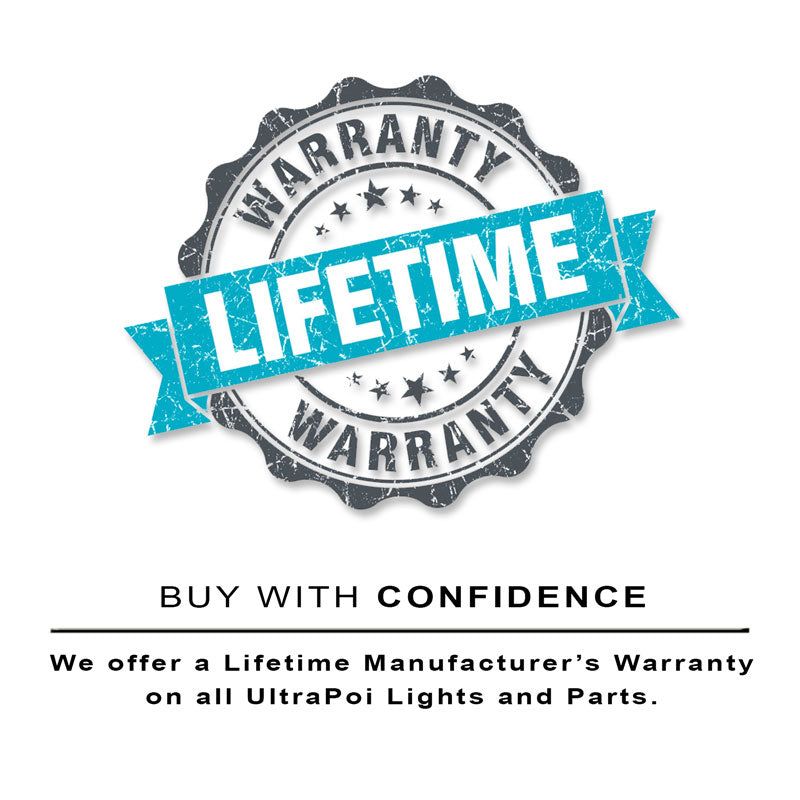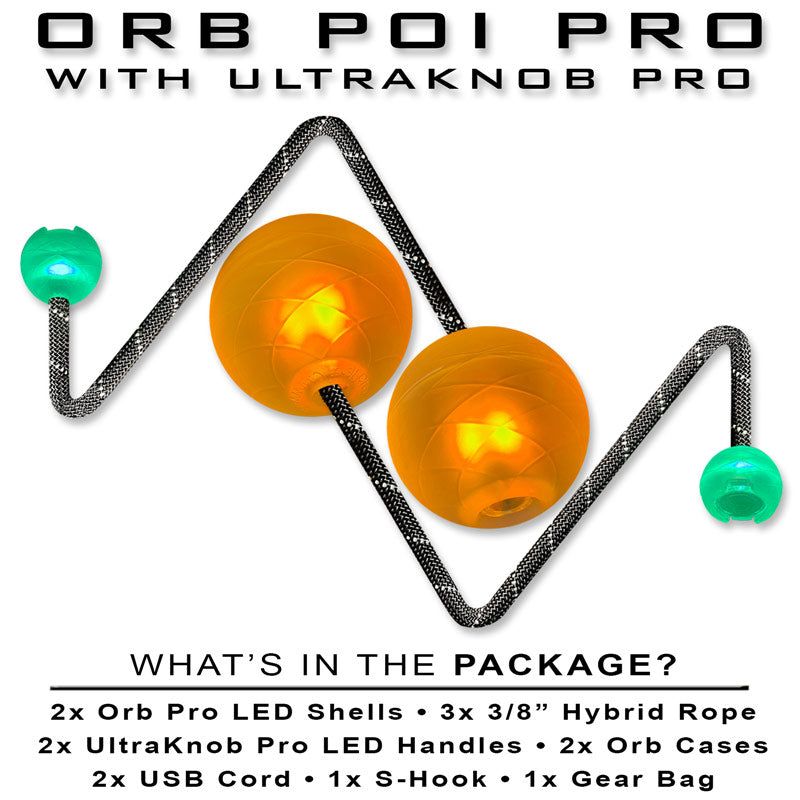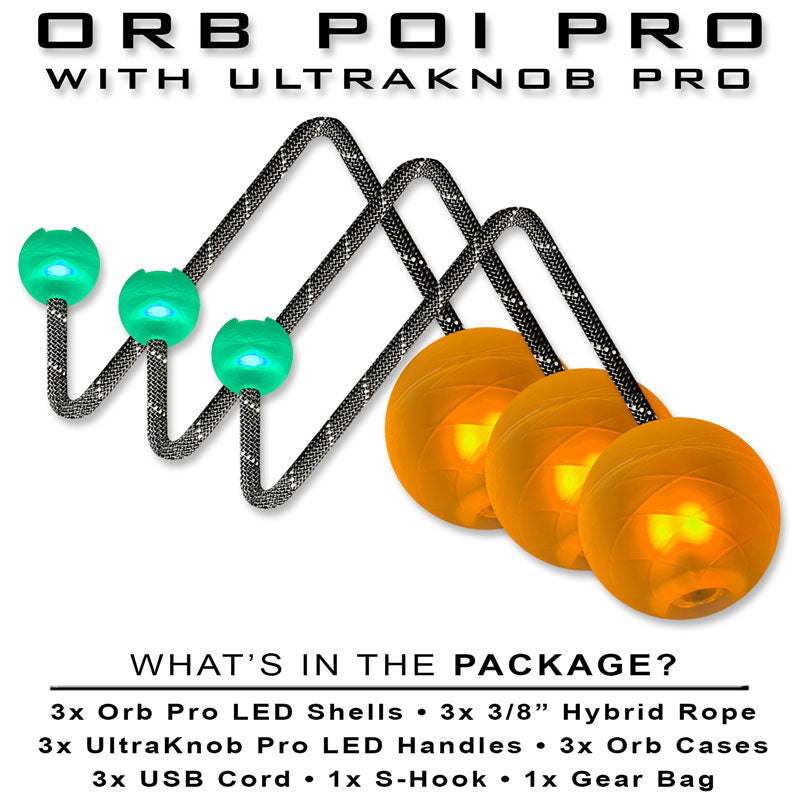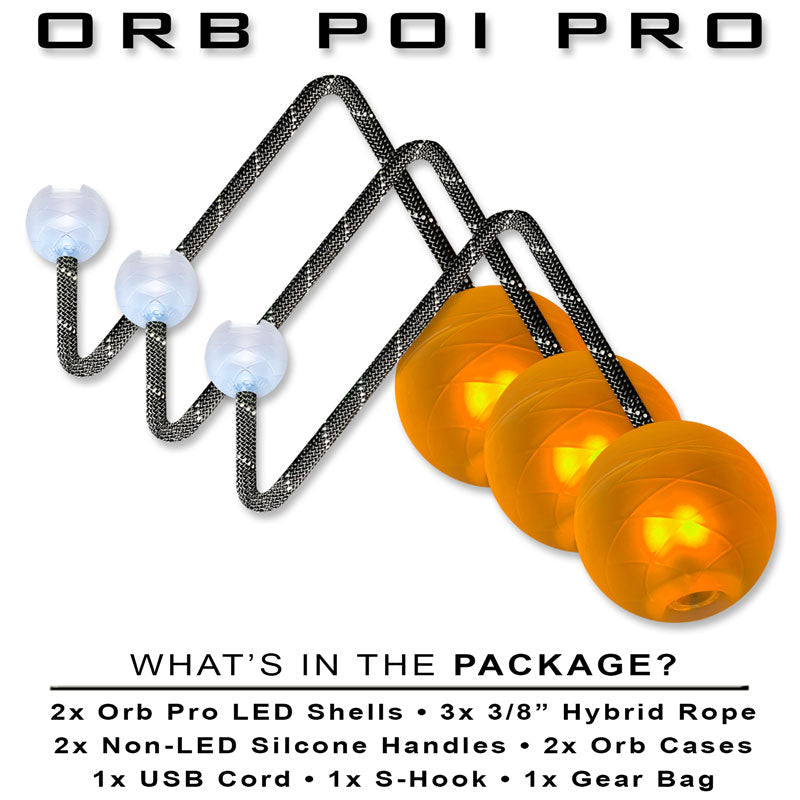 Our Unbeatable Guarantee
10,000 Spins or 30 Days Guarantee
If you're unhappy with your purchase, we'll find a solution for you.
We offer our customers our
10,000 Spins Guarantee
, if you are not happy with your purchase for any reason you may return it within 30 days of receiving your order.
Description

Ultra Poi's Orb LED Contact Poi is a unique take on poi ball technology that changes the way Flow Arts are performed. Its distinct spherical shape allows performers to roll the LED poi across their body,  and it creates more consistent-looking light trails from different angles. Orbs have been engineered with durability in mind, using thick rope and soft silicone parts protecting the user. They also feature micro usb rechargeable batteries to spin all night, and multi-color LEDs to customize your light show. These benefits of the orb poi make it a great starting point for newcomers and an effective creative tool for more advanced flow artists.

 

Orb Poi Features

•LED CONTACT POI: OrbPoi Pro was built with contact poi spinners in mind. This poi set was designed from the ground up to meet the requirements of the most aggressive contact and juggling performance types. 97 mm contact balls, silicone knob grips, and 3/8" Hybrid Rope that can all be customized to your preference.

•RECHARGEABLE LED CHIP: The Dot XL Pro has several advancements from the original Dot XL including brighter LEDs, a reliable 2x battery capacity LiPo battery pack, easier to click buttons, and an upgraded user interface. Recharges in under 2 hours with easy micro USB and lasts for 6-14 hours of spin time.

•FULL SPECTRUM COLOR: 15 beautiful and adjustable Color Modes & 45 amazing Flash Patterns. You have tons of possibilities to make your light shows unique. Explore all the variations of our LEDs and customize your set-up to suit your style!

•PERFECT FOR ALL LEVELS: Soft and Durable Silicone that makes these props great to practice at home with. Whether you're a beginner or expert, you'll appreciate the soft impact that they have compared to other lights on the market.

•LIFETIME MANUFACTURER'S WARRANTY: You are covered by our lifetime warranty. If you're not 100% happy with your order, contact us directly so we can help!

 

Orb Poi Specs

•OrbPoi Pro Specs:22-23" Total Length | 97 mm Poi Head at 185g | 28mm x 38 mm Knob at 23g | Built-in LiPo Battery w/ +/- 9 Hour Capacity 

•What's in the package:1x-3x Orb Pro LED Shell (Poi Head LED Light), 1x-3x Dot XL Pro (Knob Handle Rechargeable LED Chip), 1-3x Orb Case (97mm Contact Ball), 1-3x  Orb Shell (Plastic Insert), 1-3x UltraGrip Pro (Silicone Knob Handle), 1-3x Knob Shell (Plastic Insert), 8x Feet of Rope (3/8" Braided Hybrid), 1x S Hook (Travel Carabiner), 1x Charging Cable (Dual Head Micro USB) and 1x Gear Pouch (Travel Bag)

Includes: 1x-3x Orb Pro LED Shells, 1x-3x Dot XL Pro, 1-3x Orb Case, 1-3x UltraGrip Pro, 1-3x Knob Shell, 8x Feet of Hybrid Rope, 1x S Hook, 1x-3x Charging Cable, and 1x Gear Pouch | Fully assembled, no setup required

 

 

 

 

 

 
Shipping

We want you to get your new flow prop quick. Your order will be made and shipped within 48 hours or less!

💨 We ship FAST. Monday - Thursday. Your order will ship out via the method you select at checkout. We promised to make sure each item is packaged with care. We also re-use packing paper in efforts to cut down on waste. Please make sure to read more on our shipping policy here as we will not be help responsible for mail carrier negligence in any form, but will aid in submitting claims if necessary. If you need your item shipped within 24 hours, please add the "priority processing" add on to your order.

Your order will ship out via the method you select at checkout. Please text us is any updates need to be made to your order.
Return Policy

1 Year Manufacturer's Warranty: The warranty does not include kinked or broken tube, water damage, heat damage, obvious abuse to the hoop or loss of product. 

30-Day Return Policy

1. Please contact us within 30 days from the date of delivery to initiate your return.

2. Items will only be accepted for a full refund if they are in perfect resellable condition, and include all original accessories (cables, batteries, etc.) and manuals.

3. Items not in new resellable condition incur a 20% restocking feeor more depending on the state of the product.

4. You are responsible for return shipping. Shipping charges on your original order are non-refundable. If you received free shipping, the cost of shipping will be charged.

5. We may choose not to accept returns of sale items for a refund. 
Flow Toy Benefits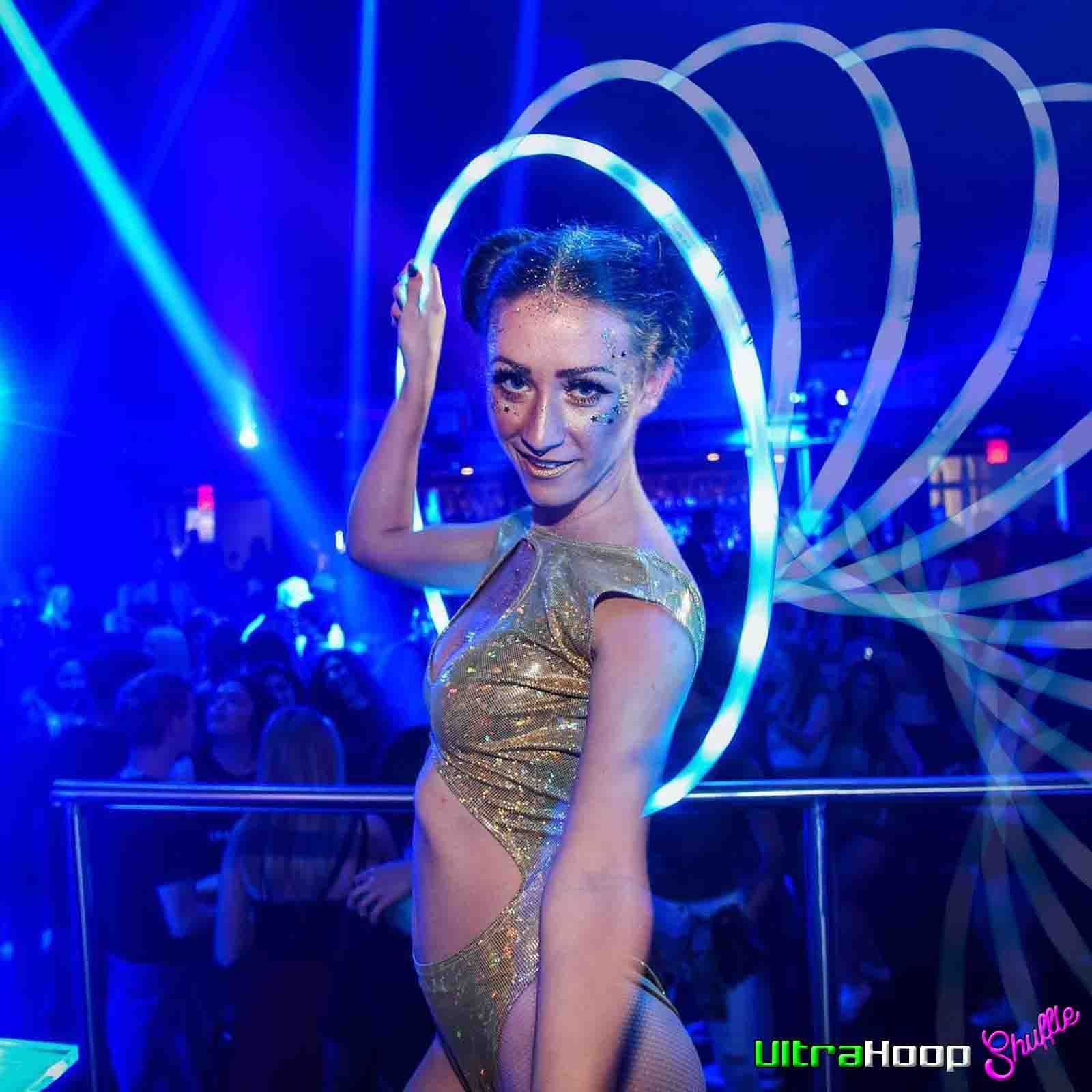 Health Benefits of Flow
⭐️ Feels like Movement meditation.
⭐️ Quiets your mind.
⭐️ Improves hand eye coordination.
⭐️ Creates more spatial awareness.
⭐️ Improves fluidity in movement.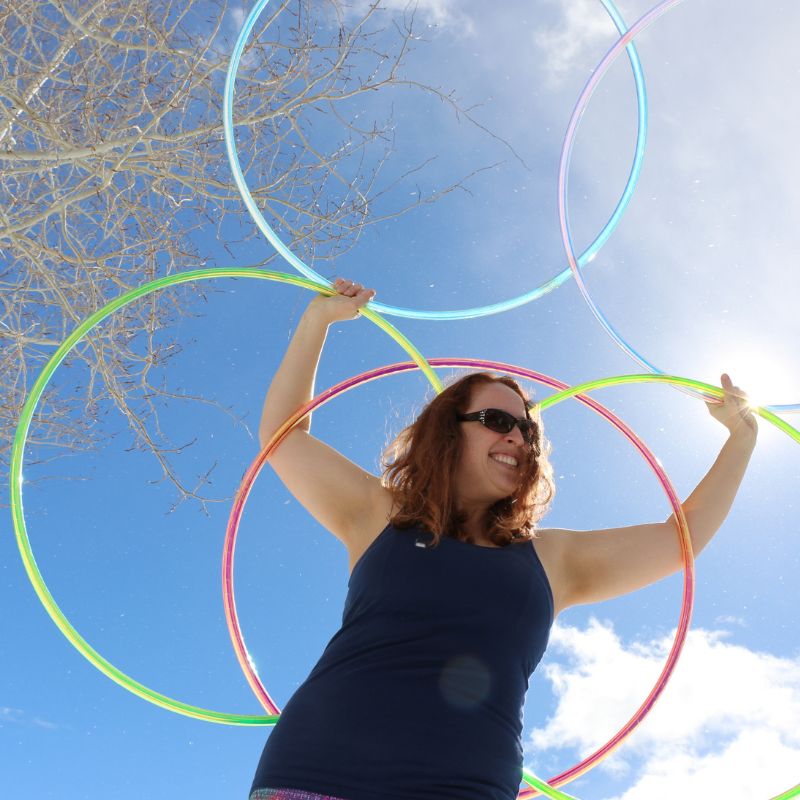 Everyone Can Play
⭐️ Flow Toys are enjoyed by all ages.
⭐️ They are easy to learn.
⭐️ Find free lesson on our YouTube.
⭐️ A great way to hang with friends.
⭐️ Flow solo or with your crew.