10 Headed Collapsible Dragon Staff made by Gora
Regular price
Sale price
$389.00
Unit price
per
Sale
SOLD OUT
Quality, long lasting fire tools for ALL performers.
✖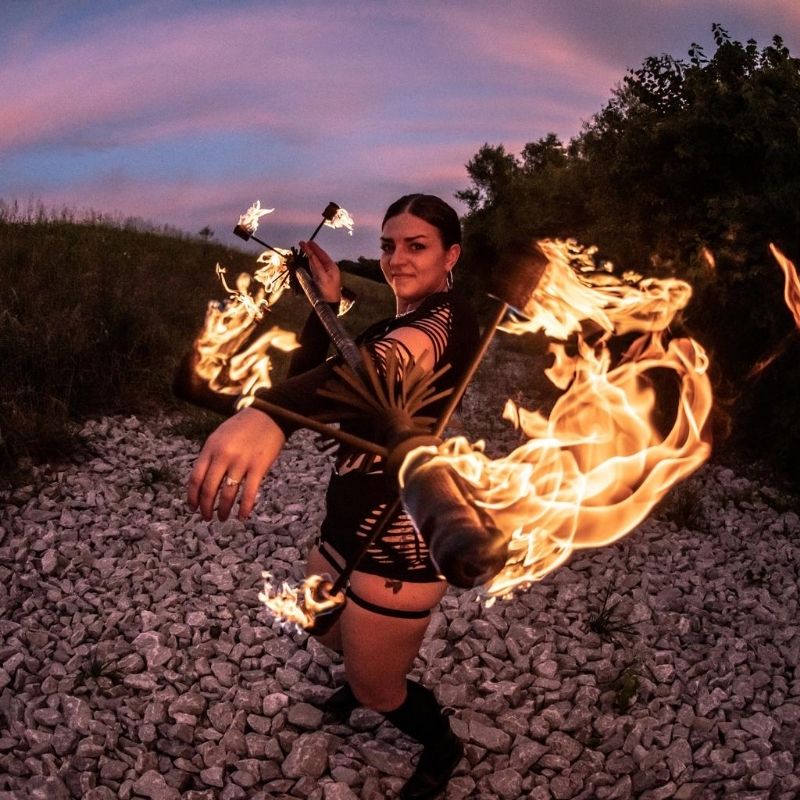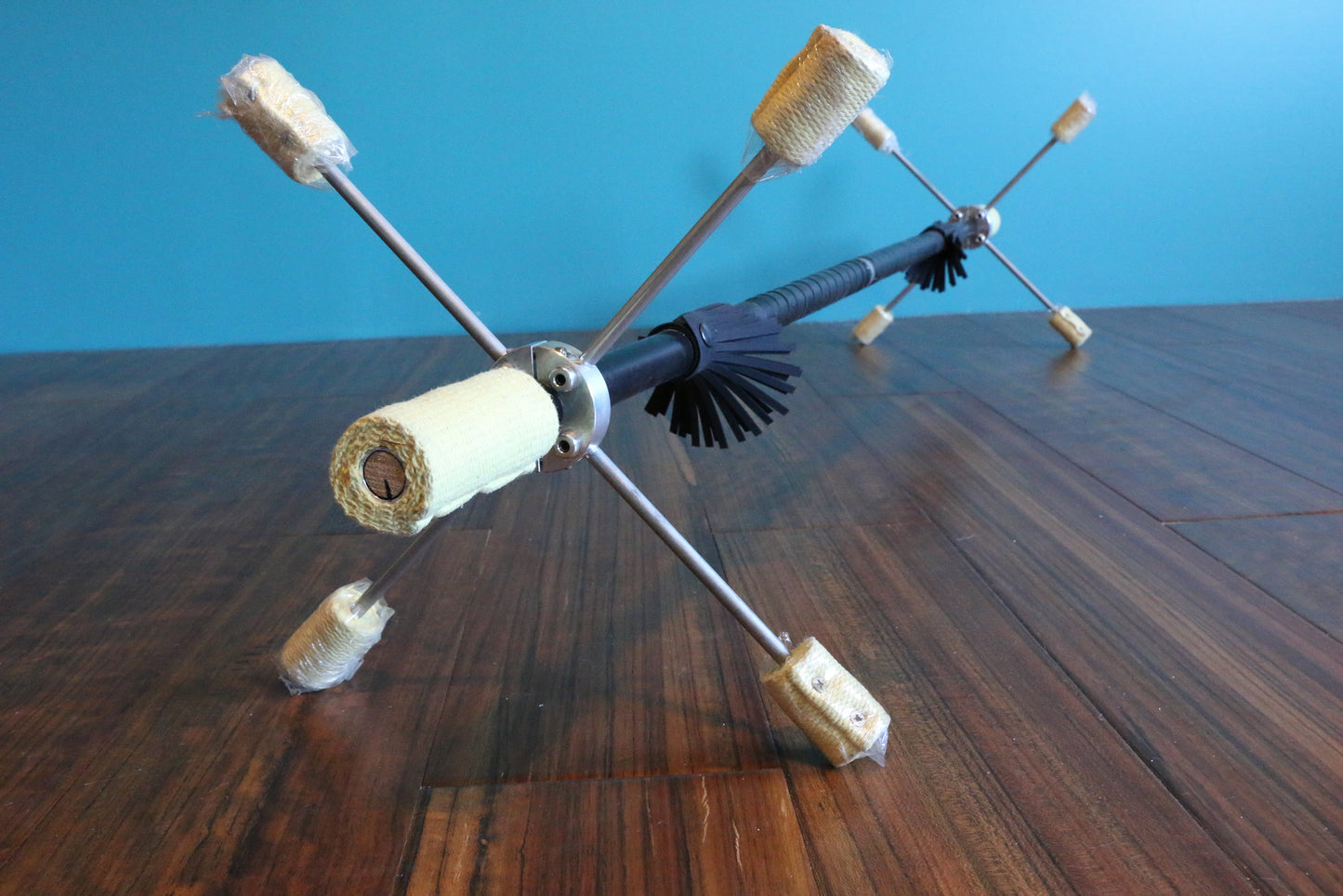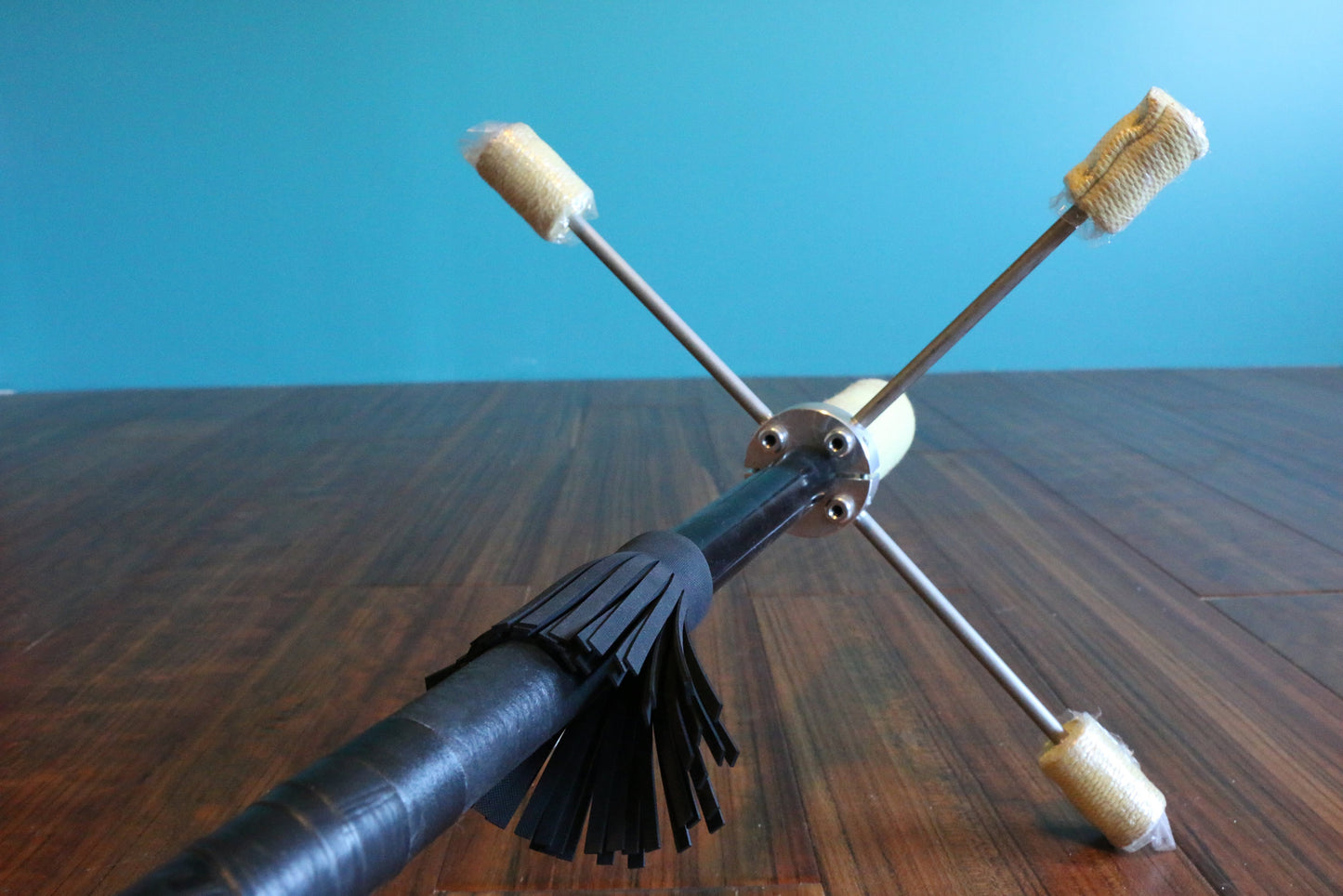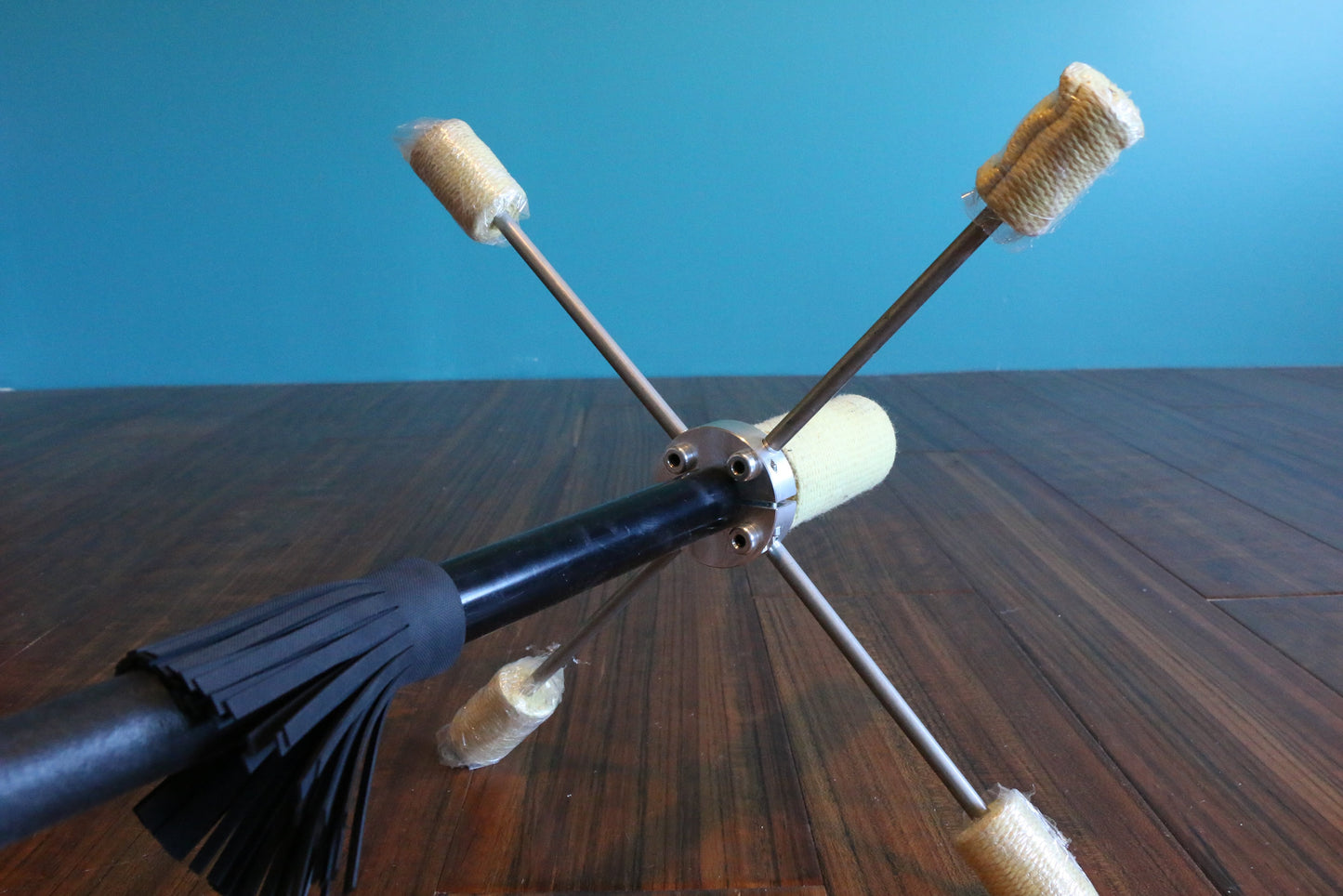 Description

One of the best Dragon Staffs on the market! This staff collapses down into 3 pieces and the Dragon Staff spokes are also removable, making this the best Dragon Staff for travel.

Gora is a well-recognized name in the fire prop industry for high quality and long lasting props. Gora equipment is manufactured in Hungary, which means if you buy direct you're going to pay high shipping costs. 

Although Gora himself is responsible for the modern-day iteration of the Dragon Staff, Dragon Staff movement is inspired by the ancient Chinese martial art Fei Cha (flying fork). The Fei Cha is a trident/fork-like weapon that can be considered the "Grandfather" of all flow, contact, and dragon staff movement. 

This Dragon Staff is essentially two props in one: you can remove the Dragon Adapter, turning the prop into a Contact Fire Staff. This prop is great for travelers since it is collapsible and can be disassembled, making it easy to fit into luggage when you're on the go. The staff itself breaks down into 3 sections. Although collapsible, this prop is still 100% straight and does not move or wobble. The flexible connection is fixed with rubber joints that prevent it from loosening over time. 

When assembling your Dragon Staff, we recommend that:

You s

lide the connector into the tube

Hold the two parts of the staff with two hands

Turn inwards (clockwise) 2-3 times as long as it is fastened securely – but not overly (it can damage the rubber joint).

When disassembling your Dragon Staff, we recommend that: 

You turn outwards (counter-clockwise) 2-3 times until the staff easily glides out.

If you make too many turns, it removes the rubber joint from the connector, and it can appear "lost". In this case, use a long thin stick to remove it and screw it back in its original spot.

This staff is wrapped in a generous amount of EPDM rubber and sticky tennis grip making it ideal for lots of body contact.

Specifications

Made from 7/8" OD 

7075-T6 aluminum

Protective black silicone to reduce the amount of exposed metal

Length = 

59 inches or 150cm
Weight = 32 ounces
Wicks are 100mm or 4" Kevlar

 

The staff also comes fitted with 2 of Gora's inverted rubber 'Flowers' which are great for slowing the staff down and add a little weight towards the end of the staff giving it great momentum.

Above Photo Aliatrix 

 

 

It is required to read the Fire Safety Information 

prior to making your purchase. It is necessary that all customers understand how to use their prop safely and properly manage the risks involved in fire performance. The Spinsterz will not be held responsible for any damage to any persons including but not limited to death, extreme burns, or any and all injuries.
Shipping

We want you to get your new flow prop quick! The normal build time is 24 hours... but please always check the top of the website for current build times.

💨 We ship FAST. Monday - Thursday. Your order will ship out via the method you select at checkout. We promised to make sure each item is packaged with care - we also re-use packing paper in efforts to cut down on waste. Please make sure to read more on our shipping policy here as we will not be help responsible for mail carrier negligence in any form, but will aid in submitting claims if necessary.
Warranty

All Fire Props:

A One Year Warranty will come with each purchase of any fire prop through our website. This warranty includes defects in the materials or workmanship.

The Kevlar wick itself will not be covered as this material will deteriorate over time, even with intended use. To ensure your prop lasts, the directions should be followed at all times, and the props handled with care.

We reserve the right to refuse a replacement for any reason. The user should be in full control of the fire prop at all times, be professionally trained and carry active insurance.

Using fire props can cause serious injury, including death, The Spinsterz will not be held responsible in any way if an injury was to occur.
Flow Toy Benefits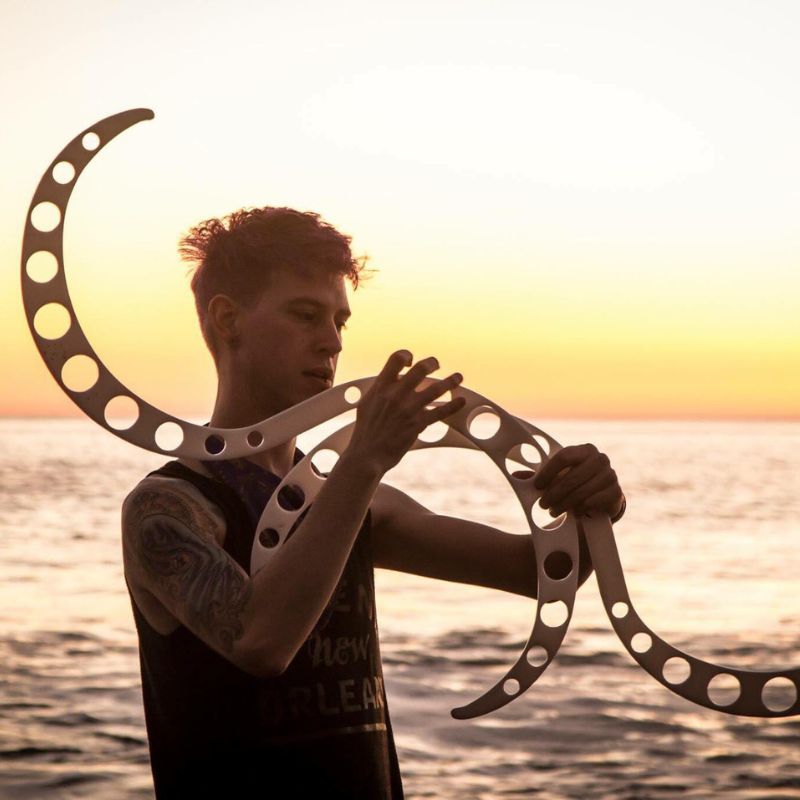 Health Benefits of Flow
⭐️ Feels like Movement meditation.
⭐️ Quiets your mind.
⭐️ Improves hand eye coordination.
⭐️ Creates more spatial awareness.
⭐️ Improves fluidity in movement.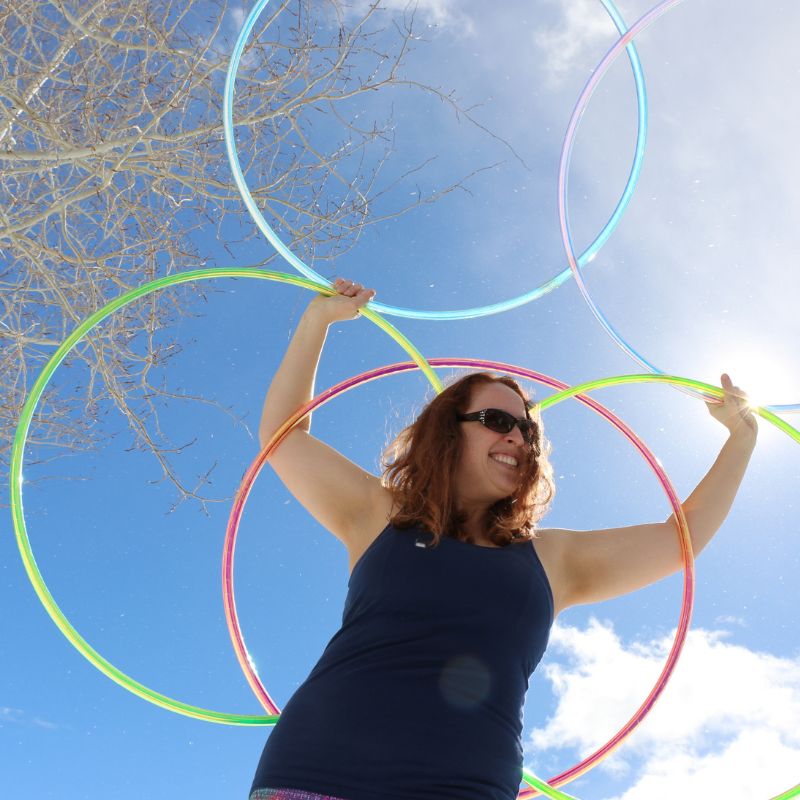 Everyone Can Play
⭐️ Flow Toys are enjoyed by all ages.
⭐️ They are easy to learn.
⭐️ Find free lesson on our YouTube.
⭐️ A great way to hang with friends.
⭐️ Flow solo or with your crew.
Dragon staff
Hello,
I bought the dragon staff for my husbands bday on 4/27/21, and he said that the staff/shaft will not fill screw and lock. It just keeps twisting. We're not sure if we're doing something wrong.
Absolutely love it. I haven't attached the extras due to travel, neither lighting them on fire, but once I've practiced enough, I'll get on it. Finally I have the perfectly weighted staff that I can use on my body. Love love love. Also amazing service from these guys. The Spinsterz are your people.
Sooooo beautiful! I actually was missing one wick when my dragon staff arrived... Brandon promptly sent the missing wick in such a timely matter! As always the spinsterz never seems to amaze me on how wonderful their customer service is. I've bought so many well made hula hoops and got to me so quick!!!! Great job guys!