S-Staves made by FishShapes
Regular price
Sale price
$145.00
Unit price
per
Sale
SOLD OUT
Quality, long lasting fire tools for ALL performers.
✖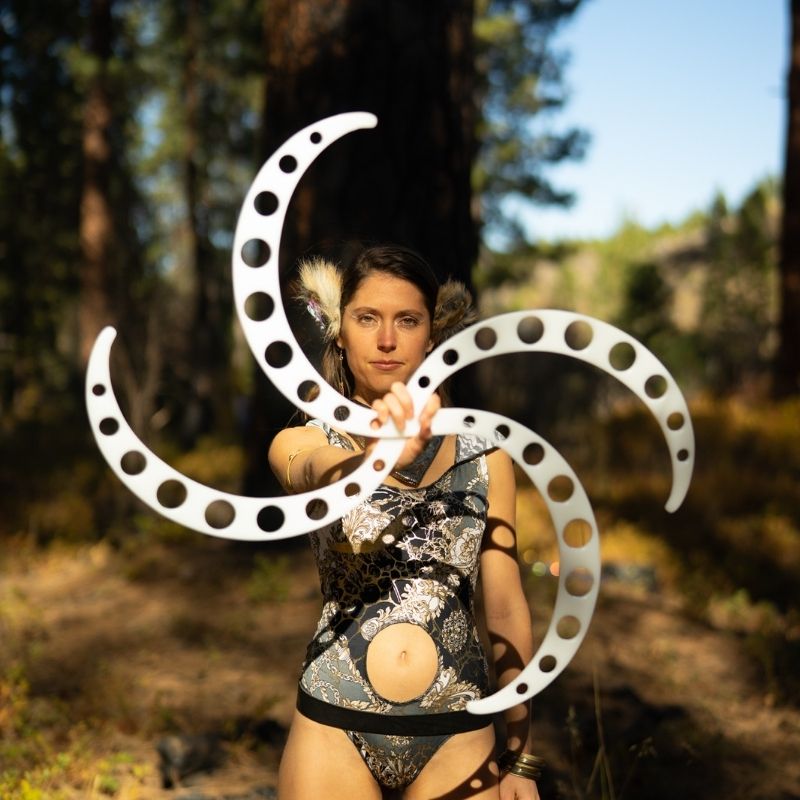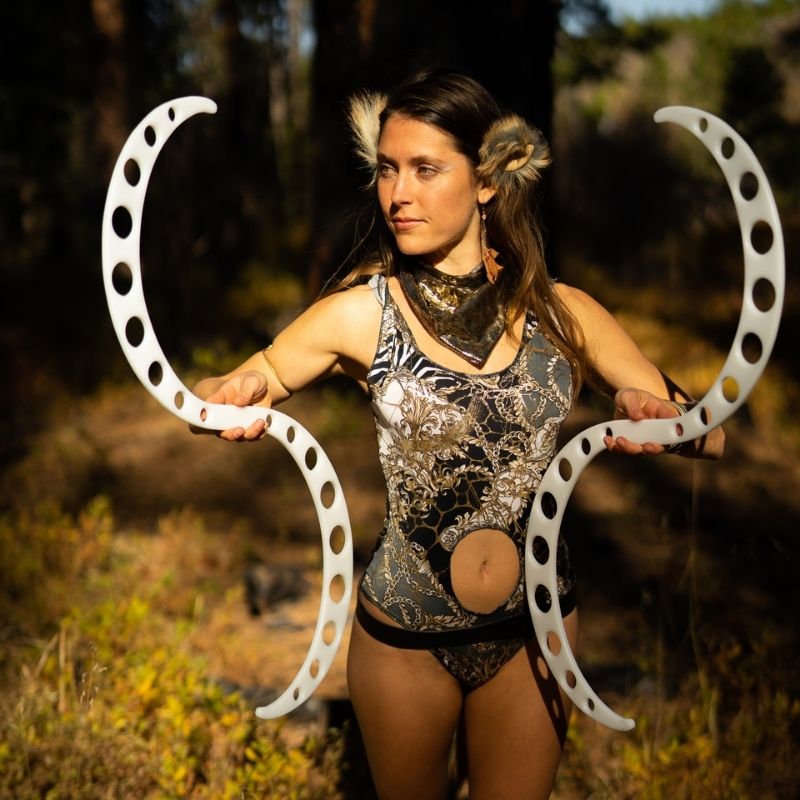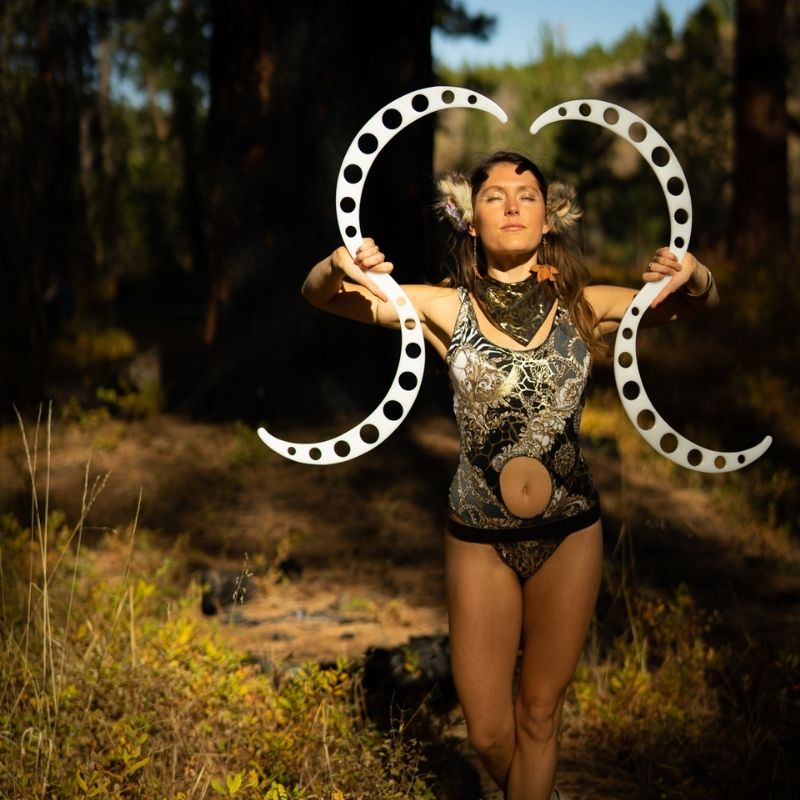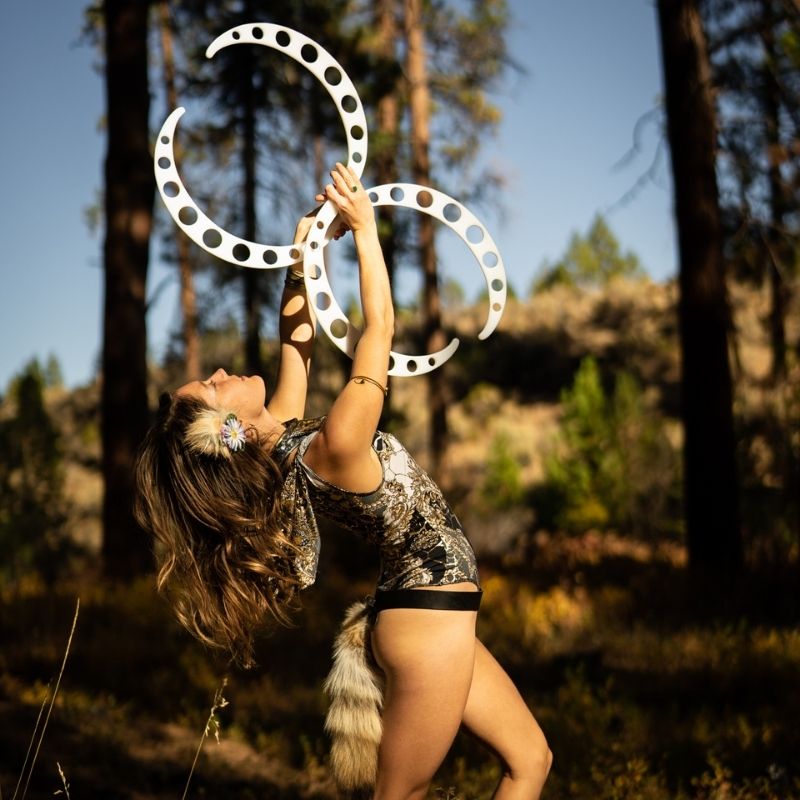 Description

Fishsticks Buugeng is handmade by RionFish out of Oakland California. 

These S Staffs are also a great prop to use if you are a hooper. You can do some contact type moves with these very similar to a hoop. 


The art of spinning buugeng or S Staff is an experience unlike any other. They are a bit challenging to learn, but once you do you will immediately love how they flow and the state of relaxation that they are capable of putting you in. There's something about the swirling cosmic energy surrounding your body that makes buugeng a very pleasant prop to play with. 

 

Specifications

Made from high-density polyurethane

virtually indestructible (please don't try )

One solid piece of hand routered plastic

Measures 33" tall x 11" wide

Handmade in Oakland, CA

Sold in sets of 2. A quantity of 1 is 2 buugeng. 

 

Flow Inspiration




Here is a series of videos you can watch to help you learn how to spin this super fun and unique prop.
Shipping

We want you to get your new flow prop quick! The normal build time is 24 hours... but please always check the top of the website for current build times.

💨 We ship FAST. Monday - Thursday. Your order will ship out via the method you select at checkout. We promised to make sure each item is packaged with care - we also re-use packing paper in efforts to cut down on waste. Please make sure to read more on our shipping policy here as we will not be help responsible for mail carrier negligence in any form, but will aid in submitting claims if necessary.
Warranty

All Fire Props:

A One Year Warranty will come with each purchase of any fire prop through our website. This warranty includes defects in the materials or workmanship.

The Kevlar wick itself will not be covered as this material will deteriorate over time, even with intended use. To ensure your prop lasts, the directions should be followed at all times, and the props handled with care.

We reserve the right to refuse a replacement for any reason. The user should be in full control of the fire prop at all times, be professionally trained and carry active insurance.

Using fire props can cause serious injury, including death, The Spinsterz will not be held responsible in any way if an injury was to occur.
Flow Toy Benefits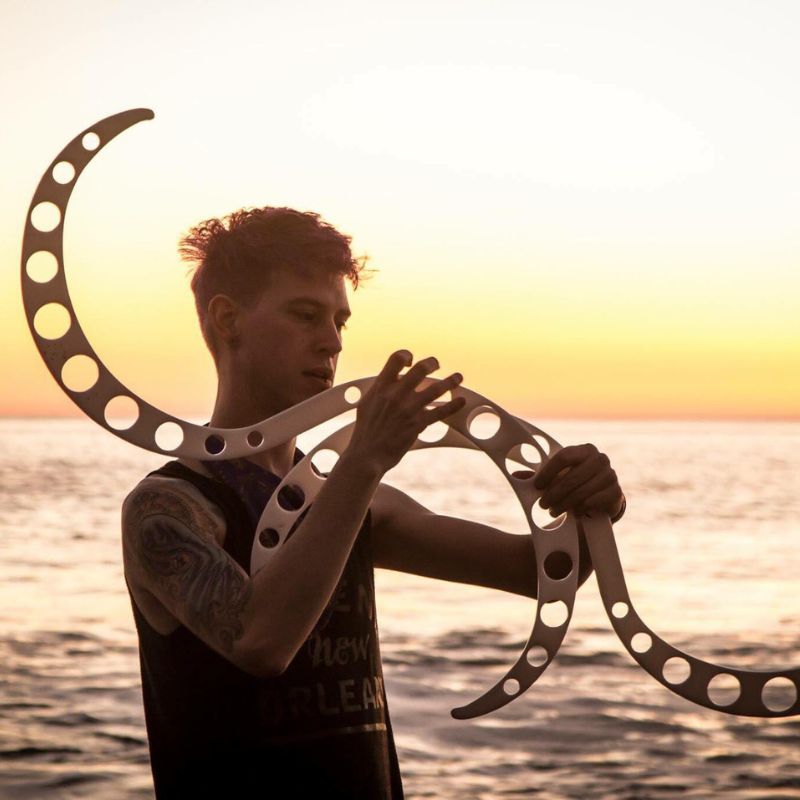 Health Benefits of Flow
⭐️ Feels like Movement meditation.
⭐️ Quiets your mind.
⭐️ Improves hand eye coordination.
⭐️ Creates more spatial awareness.
⭐️ Improves fluidity in movement.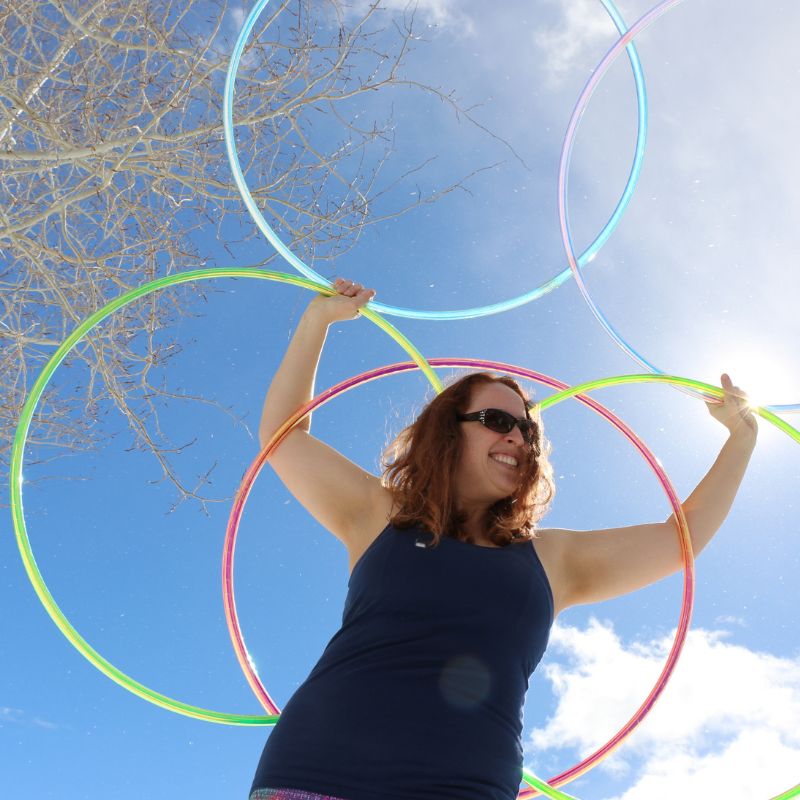 Everyone Can Play
⭐️ Flow Toys are enjoyed by all ages.
⭐️ They are easy to learn.
⭐️ Find free lesson on our YouTube.
⭐️ A great way to hang with friends.
⭐️ Flow solo or with your crew.
It's okay
There is no girth in the middle so I am having a difficult time doing finger turns because it's too thin and it slips and turns sideways. A handle should be added on both sides of the product so there is girth.
The width is to wide and does not allow me to really be comfortable and I'm a 6 foot man with pretty long fingers.
The product is good but makes it difficult to achieve important tricks to produce illusion.
In comparison to a wood buugeng that handle part is just not right.
Hey David!
So sorry to hear that you are having difficulties with your S-Staves by FishShapes :( We hope that with time you will be able to get more comfortable with the grip style of these. If you are ever having issues with any of our products or service, please feel free to send an email to support@thespinsterz.com - we are always happy to help!
Thanks!
~George-Anna
Excellent Product
Hello from Canada,just received my buugengs today super fast delivery only 9 days. Very happy with this they are well balanced and fell good in my hands.
A big thank you for the great product and service highly recommend you . Now just have to learn how to spin.
Thanks again for everything.
Hey Dennis!
Thank you so much for sharing your picture and experience! We wish you the best of luck on your learning journey with your new S-Staves by FishShapes :D ~George-Anna
S-Staves
Thank you for shipping my S-staves so quickly. They are beautiful, well balanced and feel good on my hands. I'm excited to learn how to use them.
Hey Michelle!
We are so happy to hear that your new S-Staves made it to you quickly and that you are enjoying them so much! Thank you for sharing your experience and have fun learning :D ~George-Anna
High-quality, beautiful buugeng; fast shipping too
I love this product. Made in the USA by people that clearly have a passion for flow. It is beautifully crafted and durable, with nicely cut holes and an engraving that is etched like a watermark. I strongly recommend this to anyone wanting a solid pair of buugeng. It also shipped much faster than similar props I've ordered on other websites- this is a great group to buy from!
Hey Alvin!
Wow we are so happy to hear how much you are enjoying your new S-Staves by FishShapes >3 Thank you so very much for sharing your experience and recommendations!! ~George-Anna
Buugeng
The Spinsterz were awesome to deal with. Fast response and very quick delivery. I am happy with my purchase of buugengs made by Fishshapes for Spinsterz. These ones are a sturdy plastic unlike the wood I am use to. I am just a beginner but love this spinning meditation a lot. Would def recommend this company.
Lorraine,
you're making some gorgeous shapes with those! I'm so happy you're enjoying them. Thanks for reviewing, and let us know if you need anything else.
LaTia