LED Contact Ball - 100mm
💚 1 Year Warranty
💚 Very User Friendly. Great for Kids Too!
Regular price
Sale price
$29.95
Unit price
per
Sale
SOLD OUT
LED flow props that are built to last a lifetime. Flowing with LED lights is both fun for you and provides entertainment for others. These are great for school groups and larger performances.
✖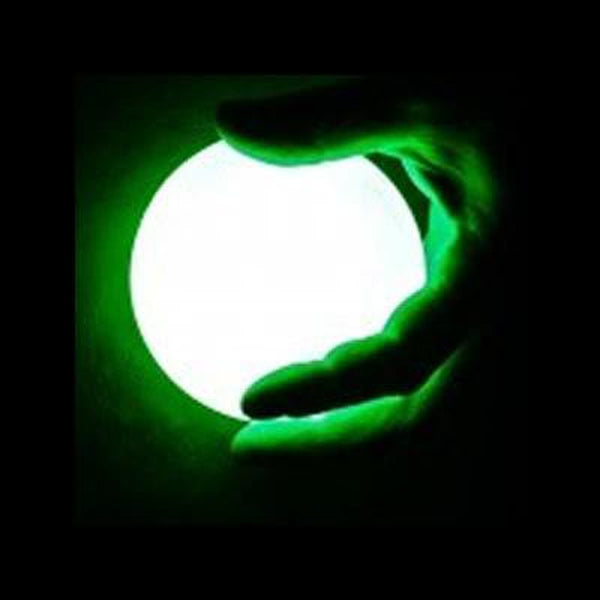 Description

This LED Contact Juggling Ball is freaking awesome! It's the best i've come across in terms of affordability, durability and performance. We've had some sets for 7+ years that have been used as demo's and they still work perfectly! 

Quantity 1 = 1 contact Ball

Your Benefits

Long lasting insanely durable
Filled with plastic pellets for added weight. 
Easy to change LED light if you want to swap colors. 
So many colors to choose from

Specifications

100mm or 3.94" Diameter
Weight - 352 grams
Soft silicone shell filled with plastic pellets for weight
Uses

 3 x L1142 batteries (supplied)

Colors

7 Color Blink - changes colors every .5 seconds
7 Color Strobe - changes colors every .00025 seconds
7 Color Fade - changes colors every 3 seconds
Solid Red 
Solid Green
Solid White
Solid Blue
Solid Turquoise
Solid Magenta

  
Shipping

We ship FAST. Monday - Thursday. Our cutoff time for same day shipping is 9am PST. Read more here.Your order will ship out via the method you select at checkout.We promised to make sure each item is packaged with care - we also re-use packing paper in efforts to cut down on waste. Please make sure to read more on our shipping policy here as we will not be help responsible for mail carrier negligence in any form, but will aid in submitting claims if necessary. If you need your item shipped same day, please add the "priority processing" add on to your order.
Return Policy

The warranty on these LED props come with a 1 year warranty from date of purchase with intended use. If you should have an issue with your prop, please send an email to support@thespinsterz.com and describe your issue in detail with photos. If your prop should fail and it is determined that is is due to a manufacturing defect we will replace the product and pay for shipping. If your prop has failed due to misuse, we are reasonable people and we can talk about possible repairs that will not be covered by us.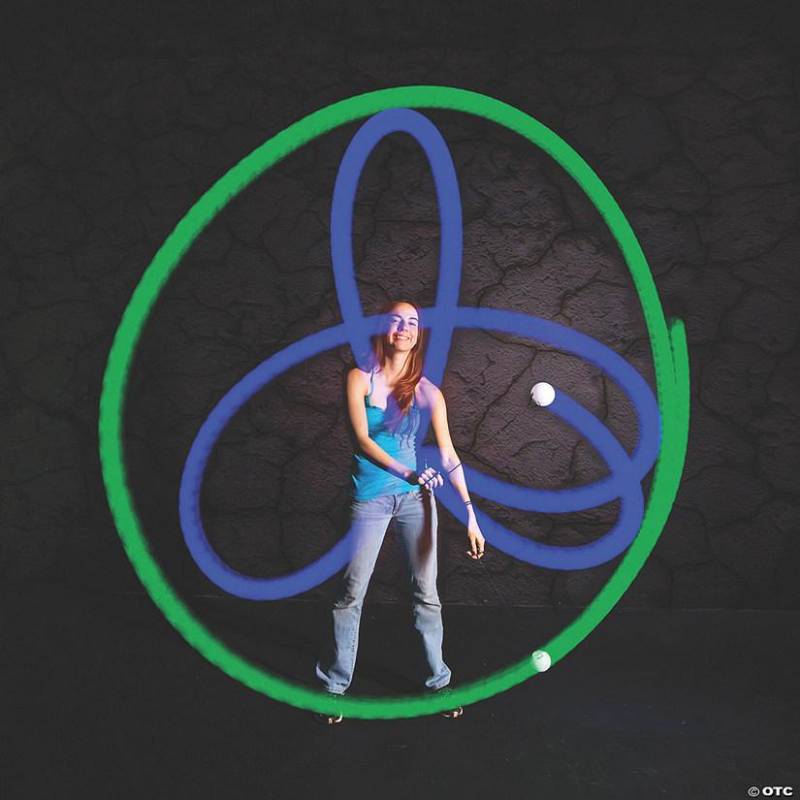 LED Flow Fun
Our line of LED Flow Toys by Light up and Juggle are the BEST LED props we've found that balance durability and ease of play.
They are incredibly simpe to operate, glow for a long-time, and will last you a lifetime.
These props are meant to take a beating and will handle being repeatedly dropped as you become more and more skilled in your flow.
These are a wonderful gift for kids as well. Just give em something that glows that they can't break, and the kids in your life will be happy for days.
Best investment I've made
Right off the bat, I could feel just how good the quality of the material was. "They look great on their own, and then once I turned them on in the dark, my mind was blown. I love glow in the dark/ anything glowy, naturally these looked amazing to me. My only fear was that dropping them a few times would mess up the lights, but have been using for ~1 month and have very proudly dropped them many times as I practiced and they still work just fine. Absolutely love these!!!"
Gift for Grandson
This is my third purchase from The Spinsterz for our grandson. He's loved them all.
Amazing!!:)
I bought the contact ball as a gift for my boyfriend and he loves it! It's his first LED toy and he's super happy with how bright it is and how durable it is.
Thanks for the video! He's rocking' it. :D ~Amanda
Bright, Balanced, And Colorful
This is my second 100mm stage ball—I've made so much use of the plain white one I bought last year that it made sense to add this one to my collection.
Pros:
The size is perfect, the texture of the "skin" make offers just enough grip for nimble handling, and the controls are easy to use. I like the on/off button, too.
The many colors and sequences are eye-catching and add another layer of visual magic to contact juggling and similar performances.
Cons:
I find it challenging to get the batteries out, but I suspect that's more about me than the design of the ball. Still, if the design is updated in the future, some kind of battery holder that slides out and would be a great addition.
Overall, a really excellent, durable stage ball that never fails to captivate audiences.
Asher,
Hey - thanks for such a thoughtful review. We're always looking to improve so we appreciate the feedback on the batteries. We're really glad you're happy with the your new addition - let us know if we can help in any way!
~Leigh
Missing product
I didn't even get my package it never showed up at my house
Hi Mateo,
Thank you for leaving us this feedback. Please let us know if you ever received this, and if not, we'll be glad to look into this further for you!
Thank you,
Nell
TL;DR:
10/10: Bright light, ideal texture, really nice weight, size handles well and reads well for a theater audience, durability is on point. Highly recommended; will buy again (next time with the programmable LED!).
Details:
This ball is exceptional. I was looking for a fairly large LED stage ball, moderately weighty, that could hold up to the rigors of use in partnered work (read: lots of drops during movement research :D). This one has proven a sound choice on all counts.
My partner and I initially developed our act using a rhythmic gymnastics ball and a combination of contact juggling, rhythmic gymnastics ball technique, acro-balancing, and ballet, so I wasn't 100% sure about the size--but, in fact, 100mm is about perfect. It makes the contact juggling parts much more accessible (especially for my partner, who is 4'11") without losing the visual focus that the larger ball provided.
The weight is good for contact juggling moves and also for the momentum-driven toss/catch moves used in rhythmic gymnastics.
According to the reviews that I've read, this ball is essentially the gold standard. The Spinsterz is a great shop--quick shipping, competitive pricing, sound policies. You can't go wrong with this purchase.