Collapsible Fusion Dragon Staff with Spiral Claws
Money Back Guarantee 💰
Regular price
Sale price
$234.00
Unit price
per
Sale
SOLD OUT
"I am in love with my new Threeworlds staff! It feels so good to hold and it has a rock solid construction, it's helping me to be better in my flow."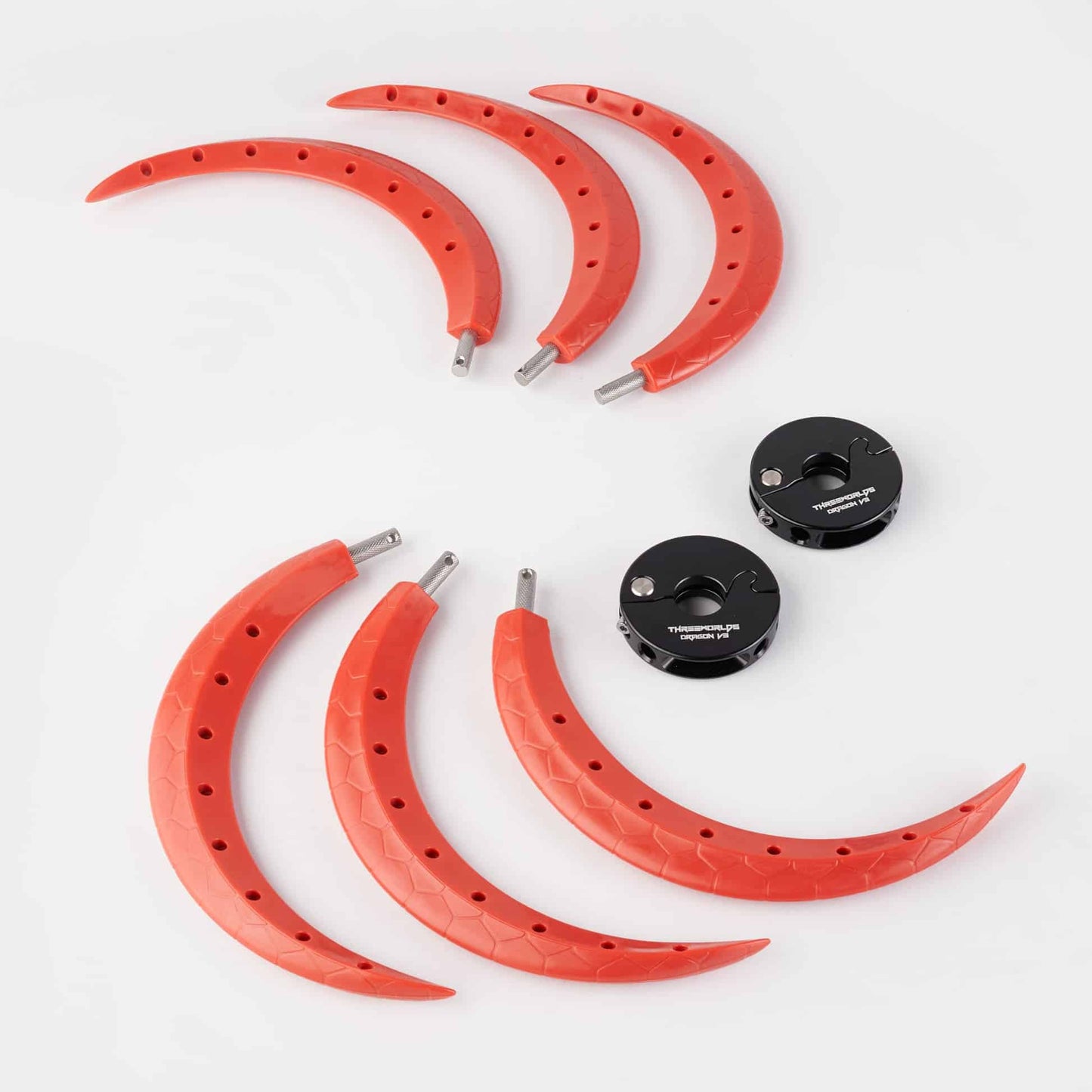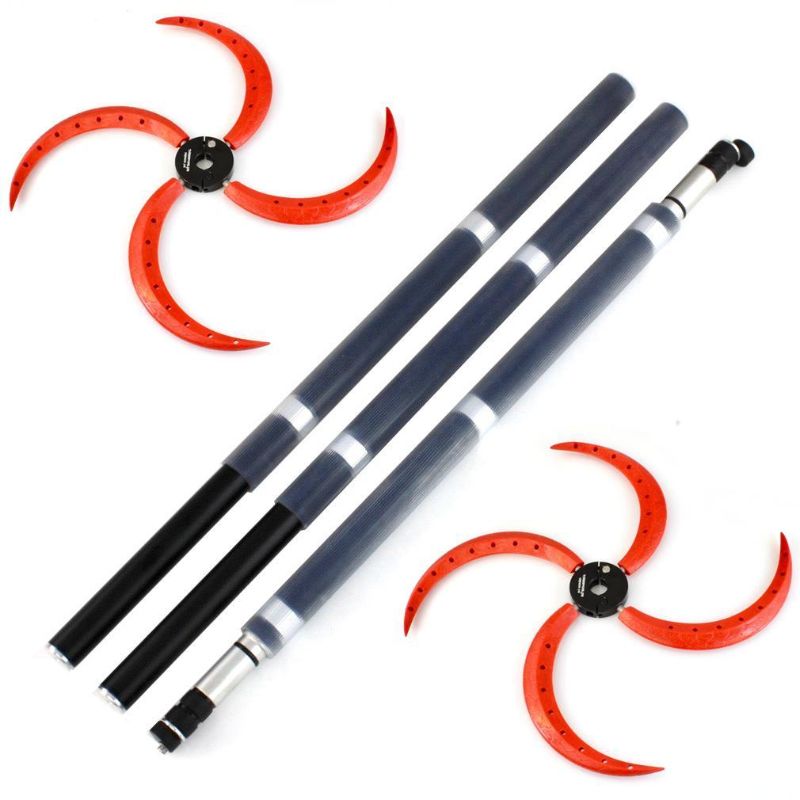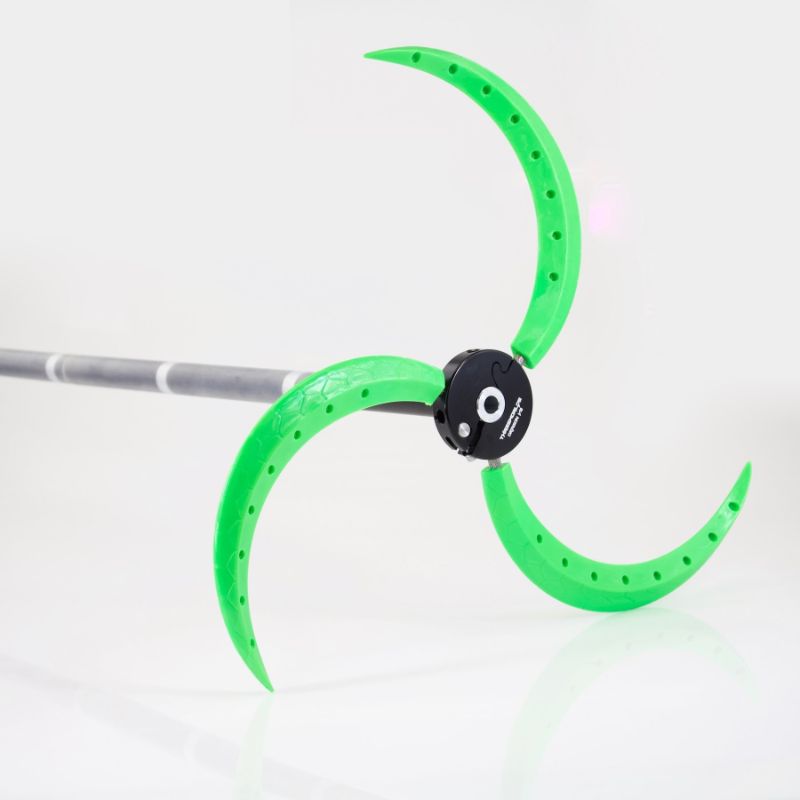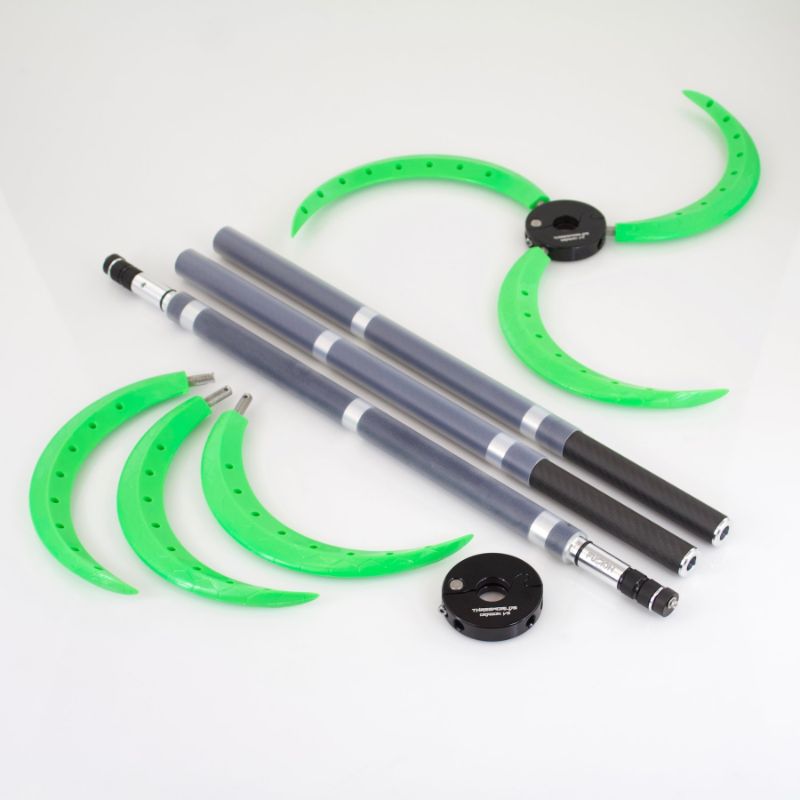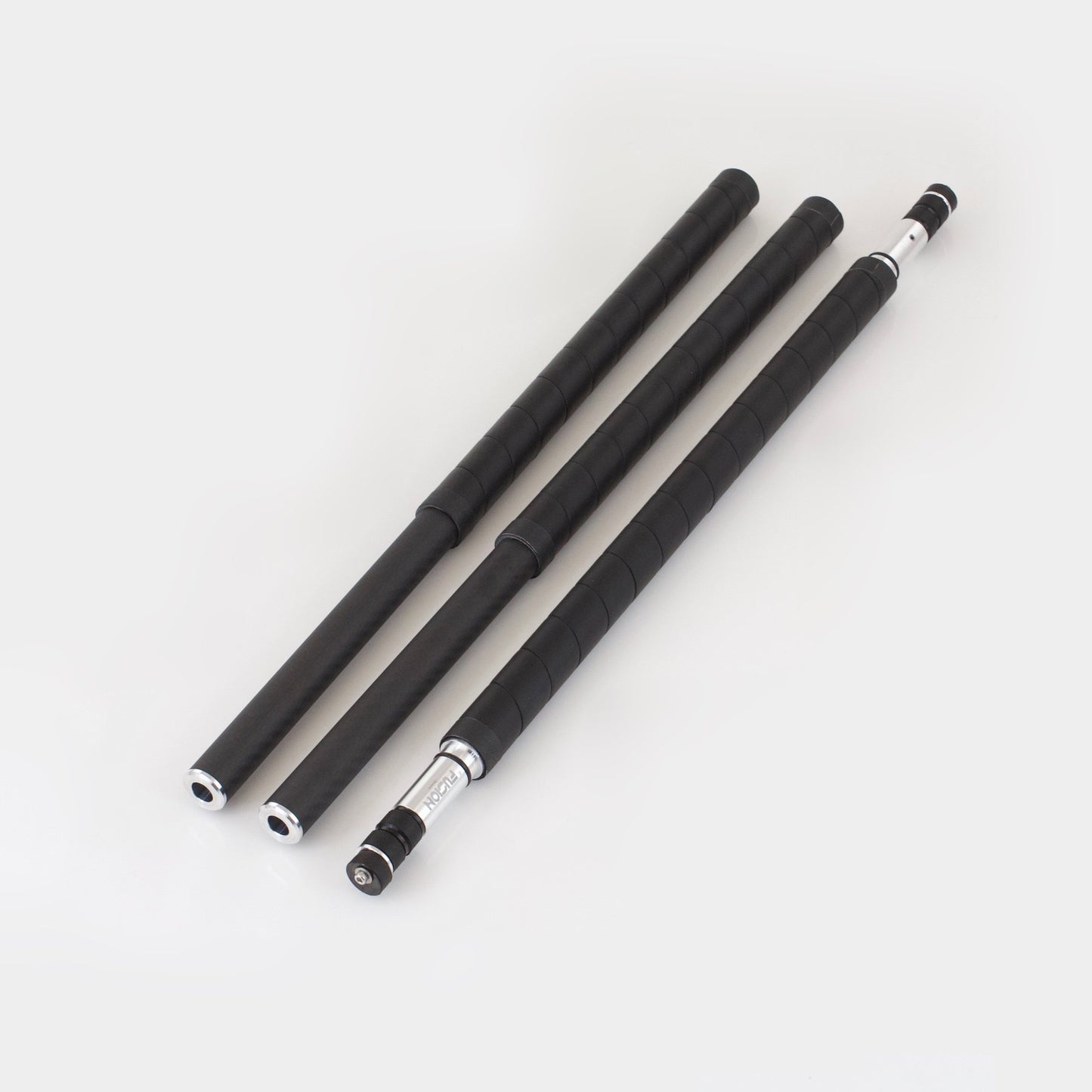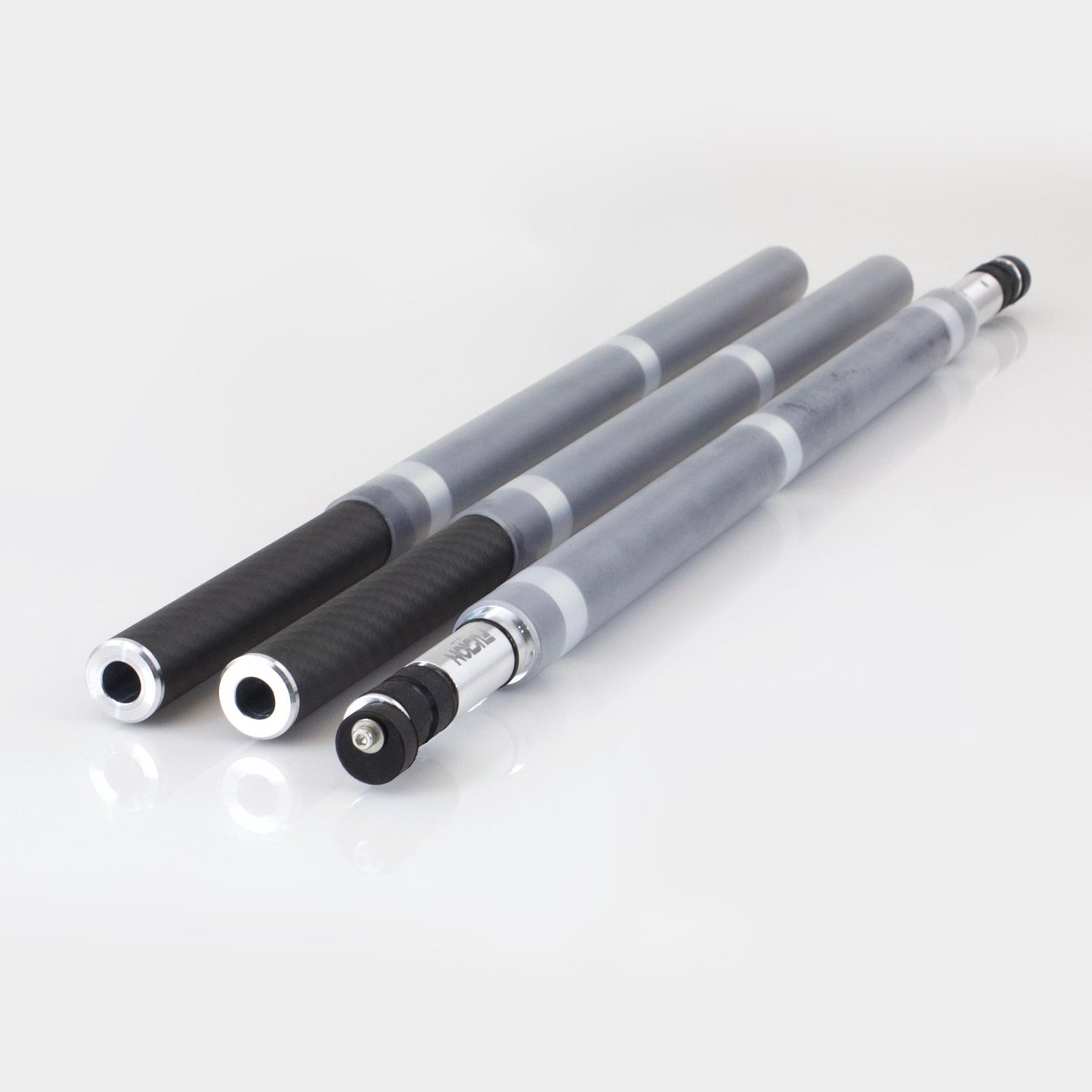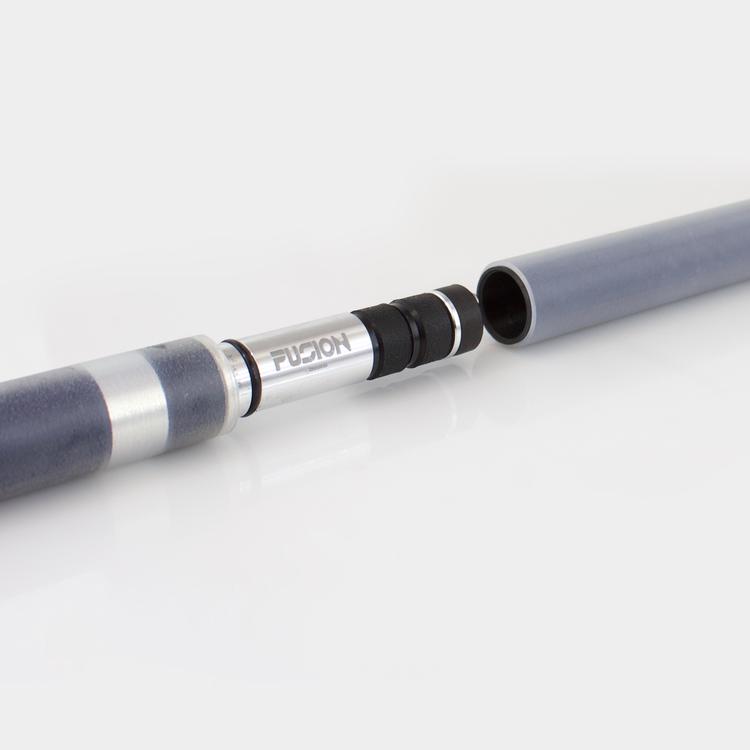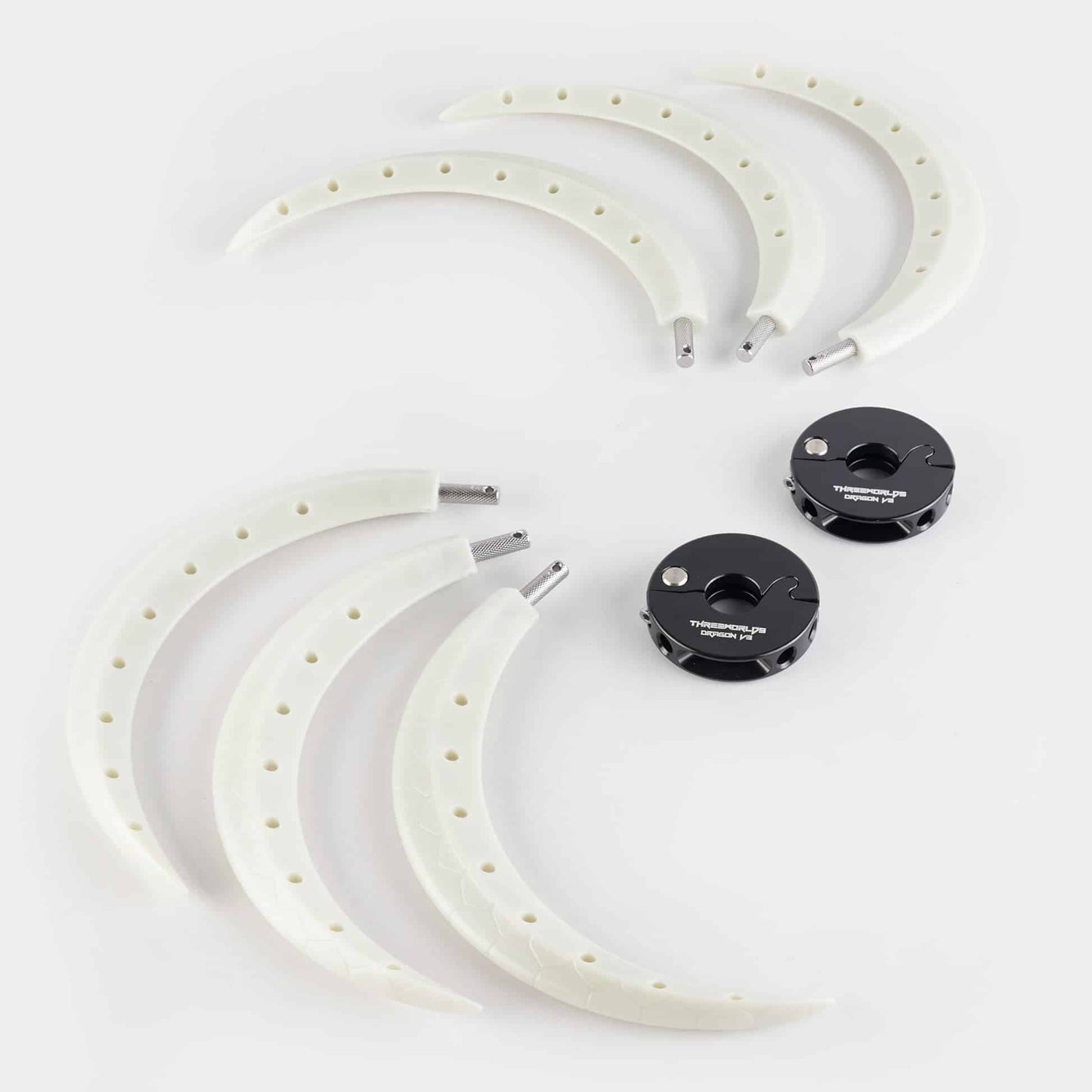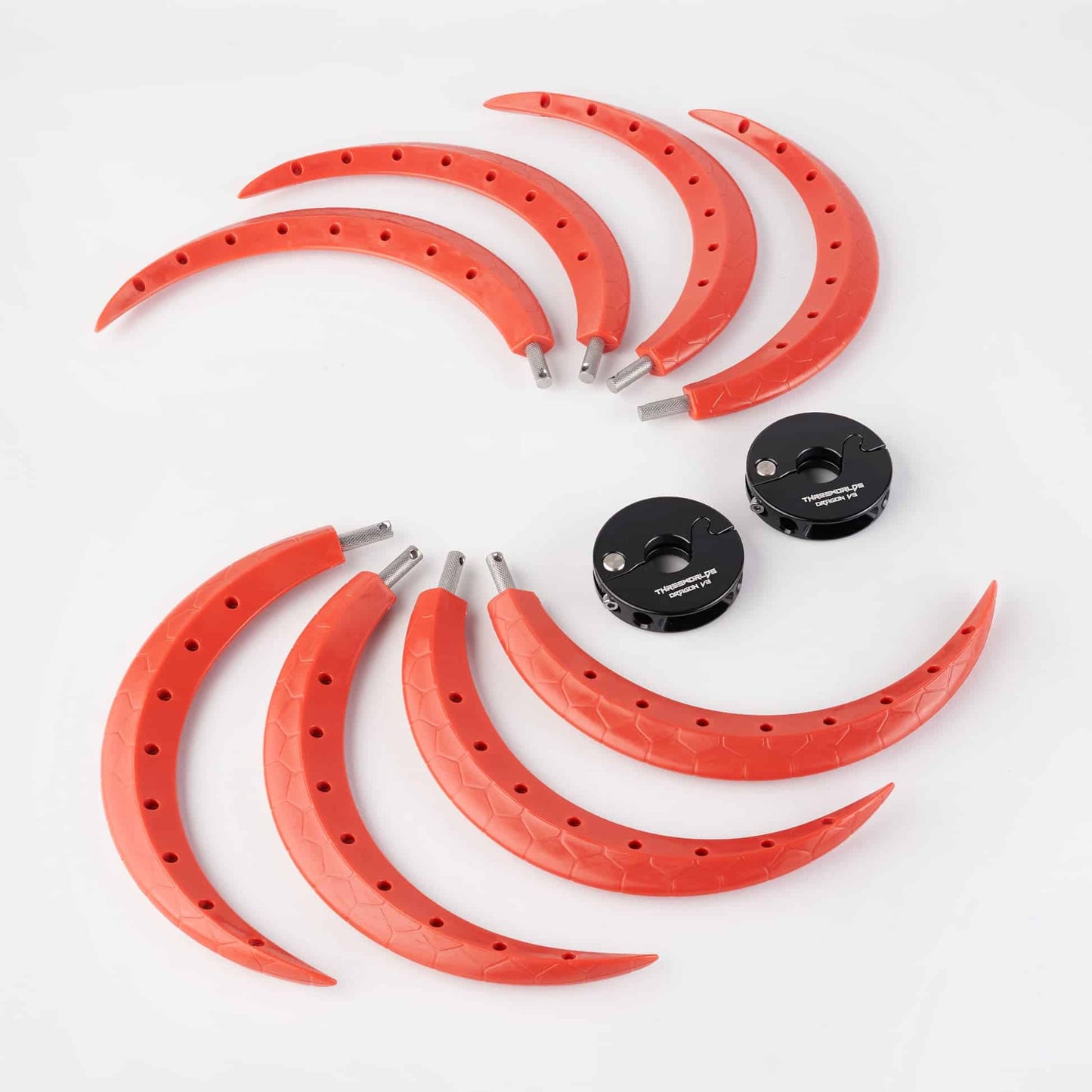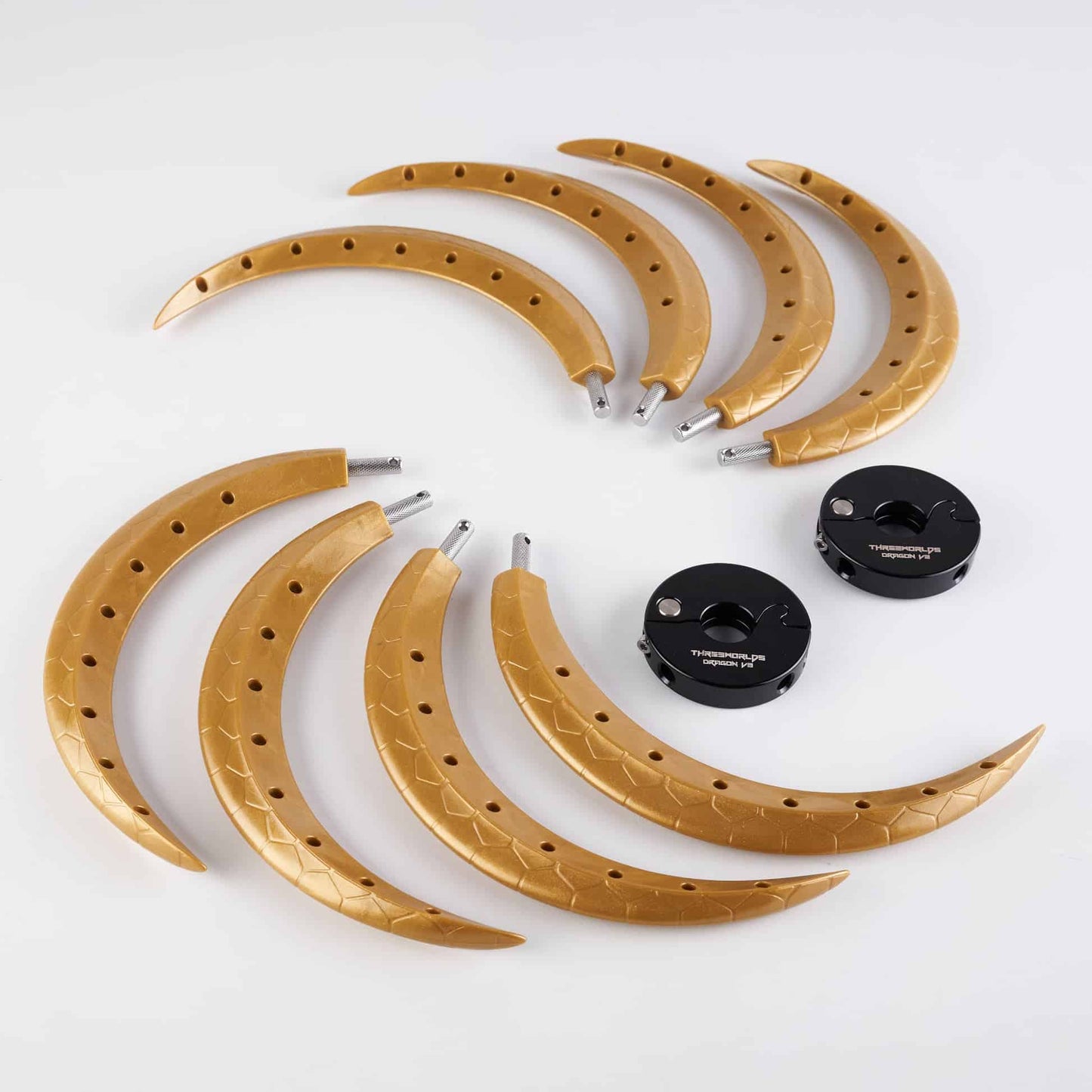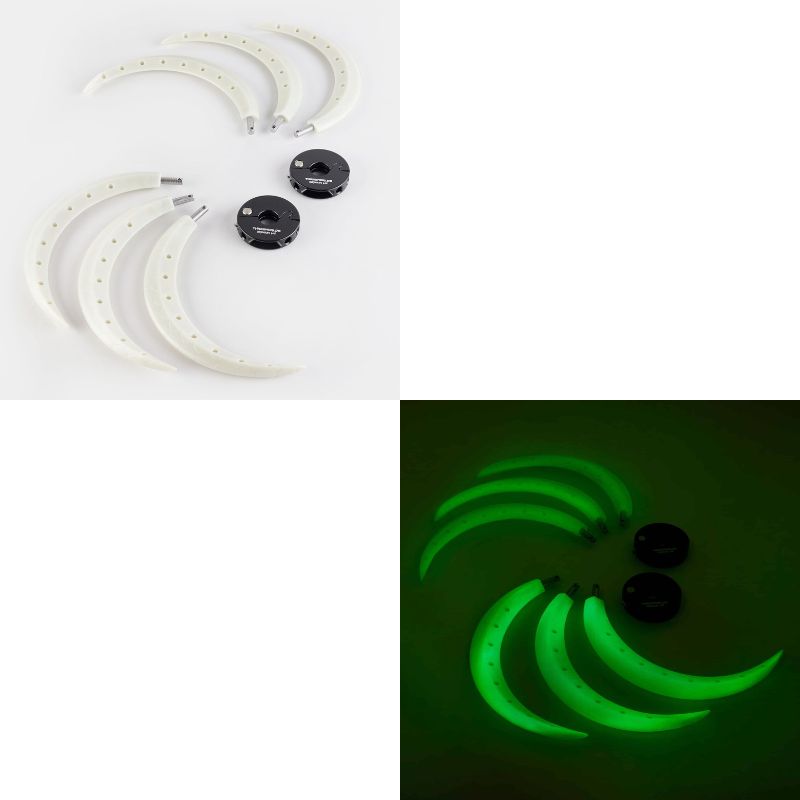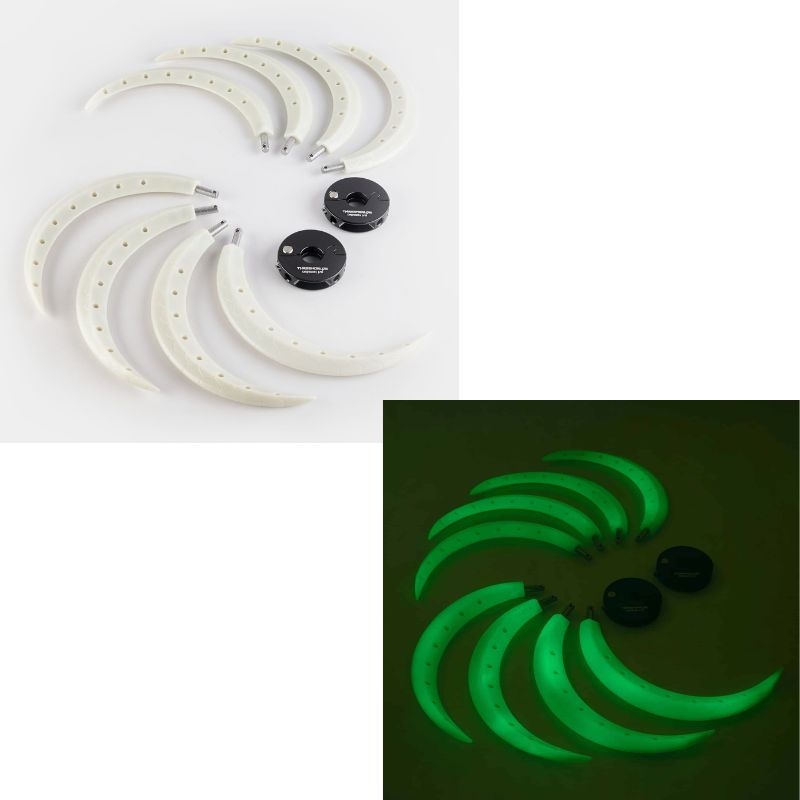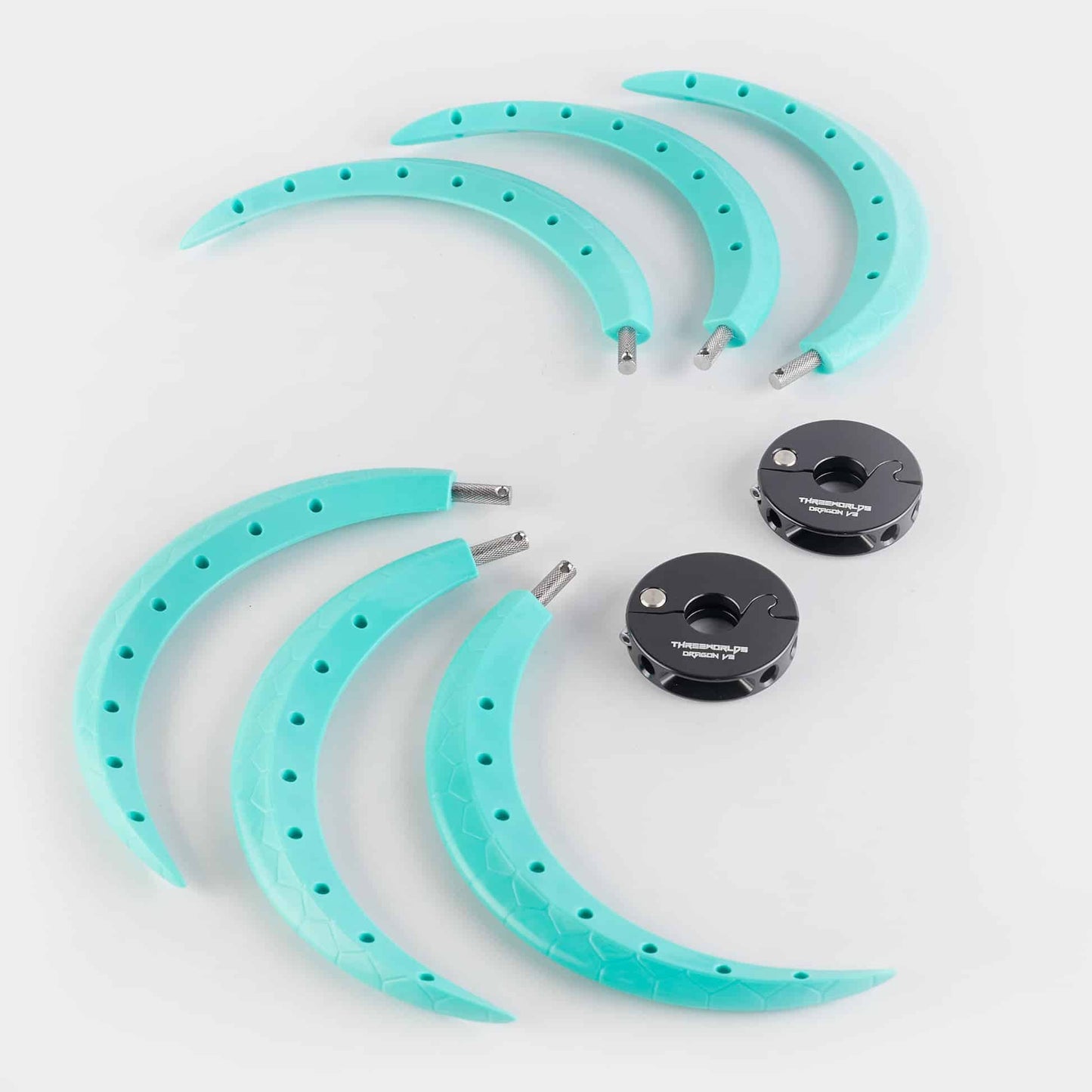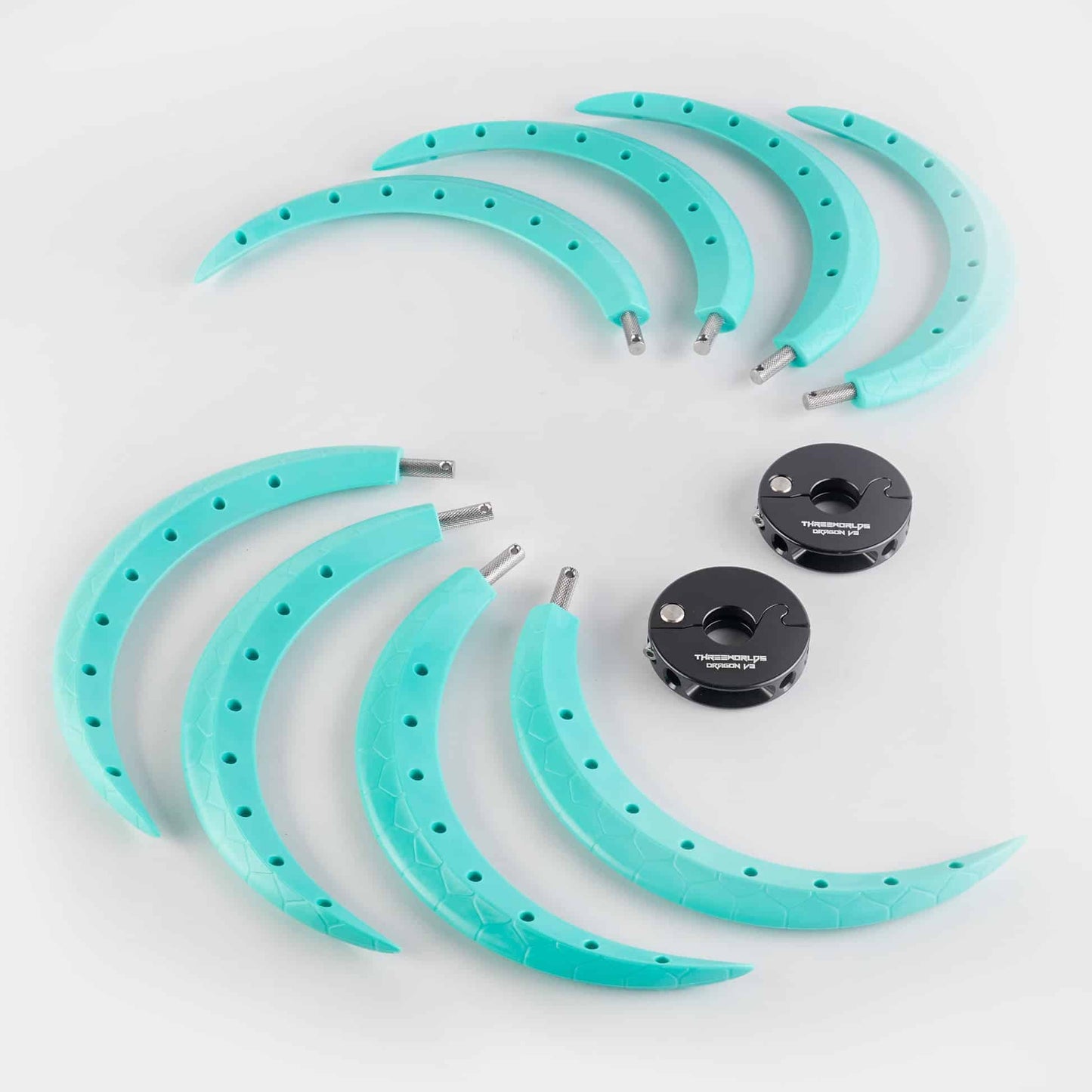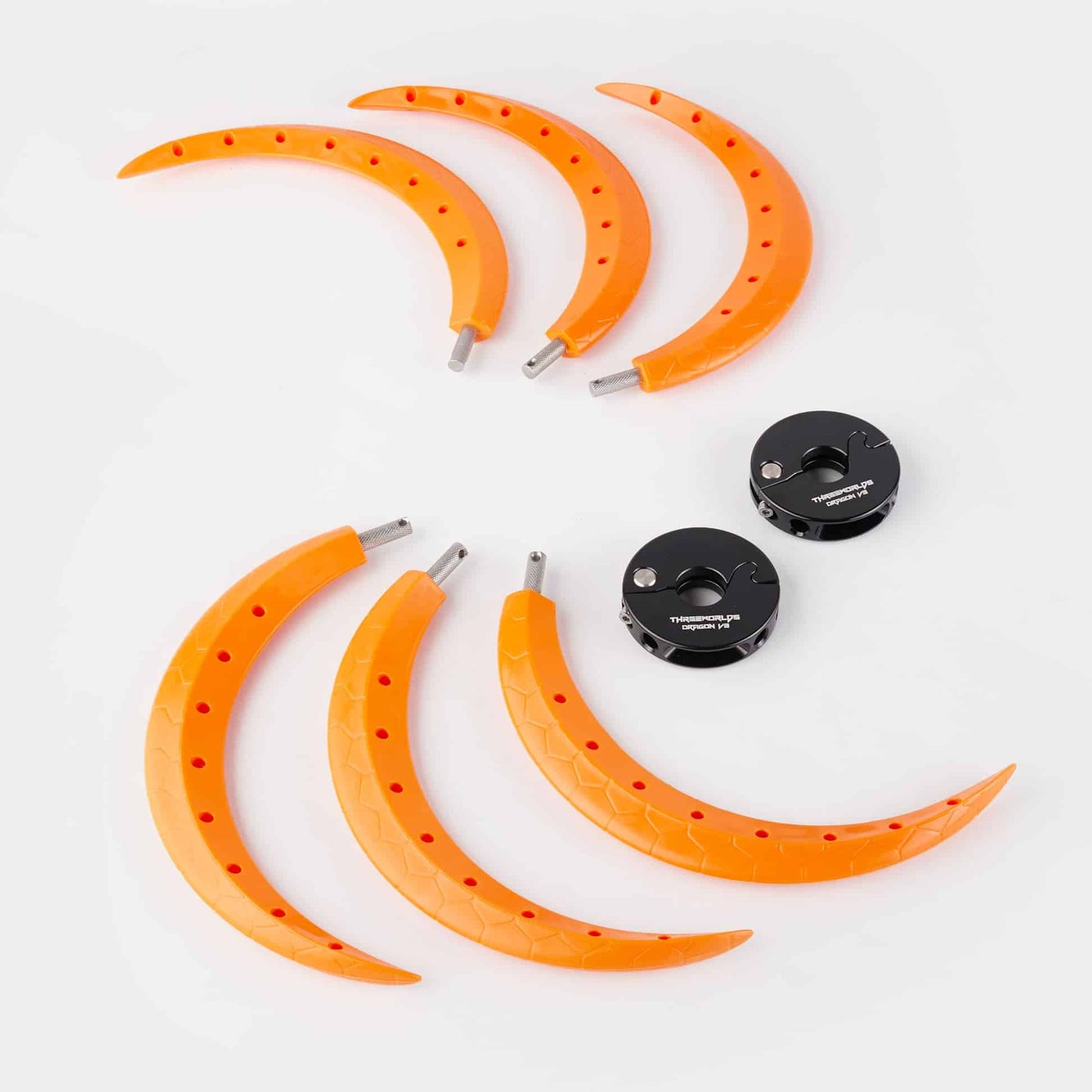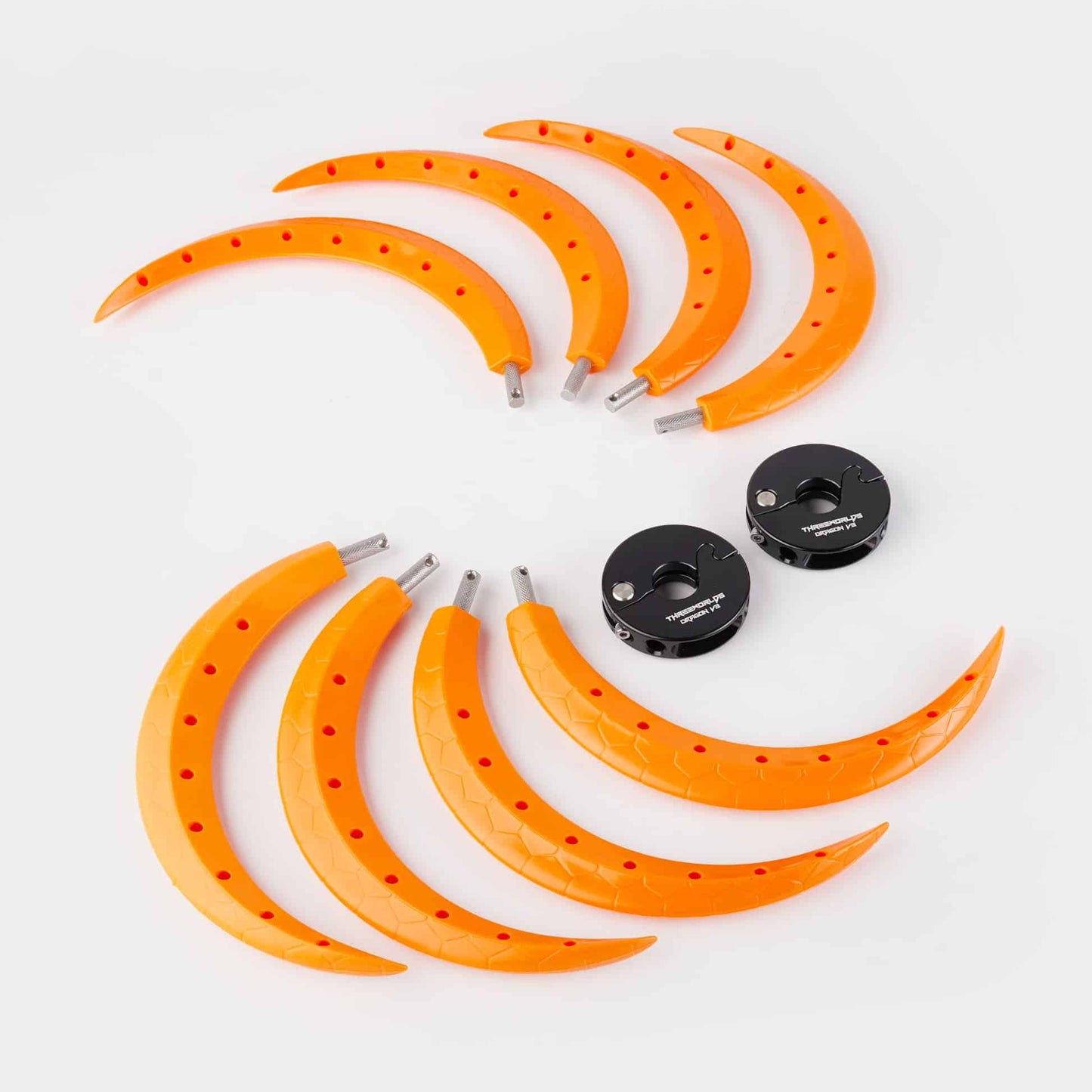 Our Unbeatable Guarantee
Returns / Exchange Policy
We want to make it simple and easy for you to return or exchange a purchase if you're not satisfied with it because at the end of the day we want our stuff to make you happy. 
Here's what you need to know about our return policy: 
Change of Mind Returns
If you wish to return an item because you have changed your mind that's okay with us, we'll offer you a refund or a credit note provided that:
You return the item within 

30 days

 of purchase

Your item must be in new and unused condition
You are willing to pay for the return postage, if purchased online,

 

and understand the

 postage 

charges on your original order are non-refundable.
Please contact us at support@thespinsterz.com to assist you in your return.
Description

Update 12/9: The manufacturer of this item; Threeworlds, is out of stock on the hubs until mid-February 2023. We will restock them as soon as we are able.

 

Want to practice your Dragon Staff without the worry of breaking your fire wicks? Me too! 

That's where the flexible Sprial Claws come into play! You can practice all those tricks without the worry of breaking your spines off. These are flexible and will bend and come back to shape when dropped. 

No worries 😎

 

My Thoughts on Threeworlds

Would it be unfair of me to say the is by far one of the world's BEST detachable fire staff available?

Well, I'm saying it! I think this system developed by Threeworlds is just amazing and everyone I have talked to that has one of these staff component systems is totally in love.

 

 

Compact for Travel

Like all Fusion Staffs they setup in seconds by simply twisting the handle. The key to the system is the highly engineered patented locking mechanism that's simple to use and provides superior strength with no wobble or rattle. That's super important for dragon flow.

The kit is super compact, packing down to about one-third its size when disassembled. The Dragon hubs can stay on/off and easily detach by unscrewing just one unbolt. Without removing the spokes it still packs right down. With the solidly machined hinge, it has no moving parts and collapses down instantly. 

Interchangeable

The Fusion system is totally modular and has been designed to fit any 22mm tubing, which means you can swap the ends to glow, fire or dragon ends. 

 


 


No Rattles

One thing you don't want is rattles. The dragon spokes are securely fitted with set screws to lock them in tight. This also keeps the spokes simple. That means it will fit any 8mm rod. Make your own or buy online from LED to practice spokes. They all fit!




Three or Four Spokes

Swap and change according to your needs. If you need less weight, you can just use 3 claws instead of 4, and you don't even need a different hub! - We currently only stock sets of 4 spokes. 

Convertible

Fits a number of tube sizes with push in shims. If your preferences change, your hub can too. Currently available for
22mm (7/8 inch) - shims available for purchase.
19mm (3/4 inch) - shims included

Hubs Off and On in Seconds 

No more taking out the wicks to remove the hub. You can now easily remove the hub with one bolt. 3 or 4 turns and it's off! 

 


 





Quality

Threeworlds' workmanship and quality of materials are unsurpassed worldwide. All of our parts are custom made to our specs, resulting in cohesion and a refined, polished overall feel. The majority of our products are made, assembled, and shipped from one location, so they all undergo consistent rigorous quality control.

 


Glow Claws

 

 

Product Features

Fusion Handle

Patented Fusion Locking Mechanism 
Precision Engineered 7075 Aluminium 
Solid
Rattle Free
Ideal for Travel
Breaks Down to a Third of its Size
Sets Up in Seconds
Modular System

 

Choice of Grip

Silicone

Gripped with Silicone for a super long-lasting, super grippy feel.

Extremely long-lasting

Super tacky

Washable

Maximum Grip when clean and dry

Environmentally sound, clean product.

 

EPDM

Gripped with EPDM for a grippy and comfortable feel.

EPDM is a type of synthetic rubber known for its durability against environmental wear and tear. This grip is tacky and padded with all the hard-wearing benefits. Perfect for beginners and experienced spinners alike.

 


F-Grip (discontinued)


Gripped with our brand new F-Grip for an ultra-grippy and comfortable feel.

F-Grip is made from a natural rubber that is extremely durable against environmental wear and tear. This grip is tacky and padded with all the hard-wearing benefits.
Grippier and more shock-absorbing than other grips.
Stays grippy even when wet.
Perfect for beginners and experienced spinners alike.

 

Product Specifications

 

Machined Aluminium End Caps
Precision Engineered 7075 Aluminium Fusion Connectors
Bright and Balanced Spiral Claws
Wrapped with black EPDM grip

 

 

Fusion Contact Staff Dimensions

Full Length: 1500mm (59.06 inches) or 1600mm (62.99 inches)
Handle Length: 400mm (15.75 inches)
Staff Outside Diameter: 22mm (7/8 inches)
Staff Including Grip Outside Diameter: 25mm (.98 inches)




 


V3 Dragon Hub

Fits 22mm (7/8 inch) Staff (Outside Diameter)
Additional Adapter to fit 19mm Staff Available Upon Request
Hubs Designed to Change from 6 to 8 Spokes on the Same Hub
Remove by Unscrewing Only One Screw

 


 


Weights

Staff Weight with EPDM Grip

1500mm = 676 grams
1600mm = 708 grams

V3 Dragon Hub 22mm = 111 grams




 




Included In Your Shipment

1 x Fusion Contact Handle
2 x Fusion Pure Contact Ends
2 x V3 Dragon Hubs
8 x Spiral Claws
1 x M3 Hex Allen Key
EPDM Grip
Ships Fast!

We ship FAST. Monday - Thursday. Our cutoff time for same day shipping is 9am PST. Read more here.Your order will ship out via the method you select at checkout.We promised to make sure each item is packaged with care - we also re-use packing paper in efforts to cut down on waste. Please make sure to read more on our shipping policy here as we will not be help responsible for mail carrier negligence in any form, but will aid in submitting claims if necessary. If you need your item shipped same day, please add the "priority processing" add on to your order.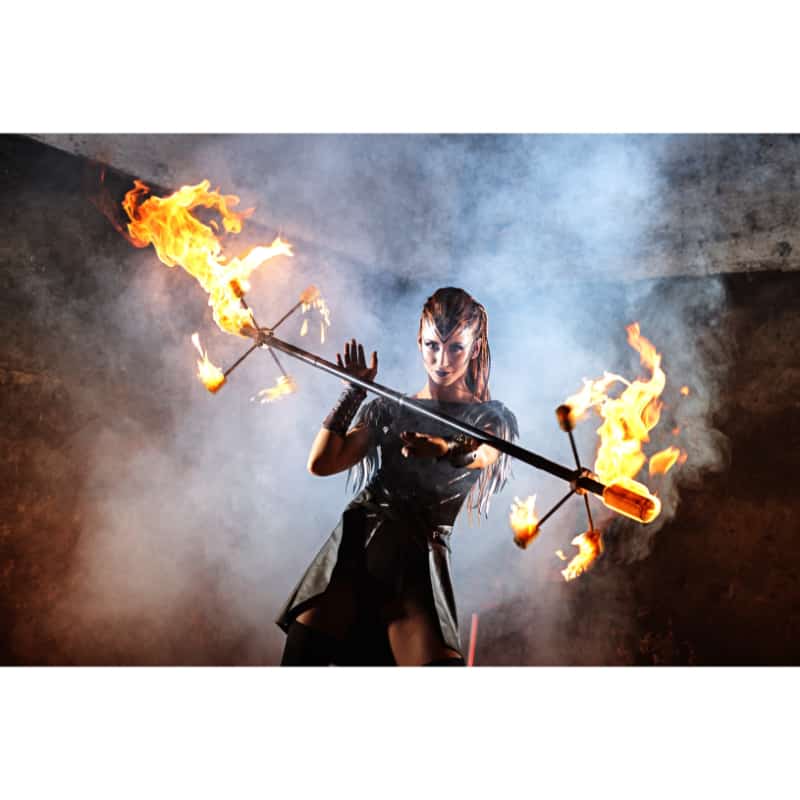 Threeworlds Warranty
We take pride in the quality of our products and want you to feel comfortable knowing you should always receive a product free from defects. We check over all our products but at the end of the day our team is human so in the case that you do receive a faulty product, we will strive to find a solution that suits you.
All Threeworlds manufactured products have a 12 month manufacturing warranty*
*Damage caused by use is not covered. Threeworlds reserves the right to assess the condition and age of returned goods prior to providing a repair, exchange or refund.
FAQ
How Many Spokes/Claws Does This Have?

Depending on your selection above, your dragonstaff will come with 6 or 8 spokes.
Can I Easily Switch Between 6 and 8 Spokes?

Yes! The dragonstaff hubs are designed so that you can easily switch between 3 or 4 spokes per side and will be perfectly balanced either way.
Can I Add a Hub to my Current Staff?

Yes! You can easliy adapt just about any staff to be a dragonstaff with our Hub Kit.

The hubs are made to fit staffs that are 22mm (7/8inch) or
19mm (3/4 inch) - with included shims.
Could I Attach More Than 1 Hub Per End?

Sure, if you wanted to. You could turn your Dragon Staff into a 16 wick fire breathing beast! 🐉

It will add a lot more weight, but yes, you can do this with our Hub Kits.
What is my Size? 1500mm or 1600mm?

Honestly it's all a matter of preference. I know some 5' petite women that spin a 8 foot long contact staff!

In general if you are 5'5" or under, I'd recommend the smaller 1500mm.

Longer spins slower, is more weighted and will "stick" to your body better than a shorter, lighter staff.
Customer Reviews
I'm in love ❤️❤️❤️

Super happy with my dragon staff!!! Carbon fibre + EPDM with 4 spokes. It's perfect. I love the upgrade in design on the end attachments. Was super easy to put it together. I love the storage bag I ordered too :) Everything was there and the delivery was as quick as it could be with the delays taking place. ~Bekky D.

Travel Staff

Staff arrived quickly to Canada, as described :) Good weight, balance and flow. Happy to have one I can break down into a suitcase and take on future adventures! Thank you. ~April M.

Dragon Staff

It's awesome! Light, collapsible, customisable...a ton of fun. With the help of my flowmies brothers and sisters and YouTube videos I'm getting better and better at it. $400 might not be cheap but it's worth it! ~Norbert Klause
Flow Toy Benefits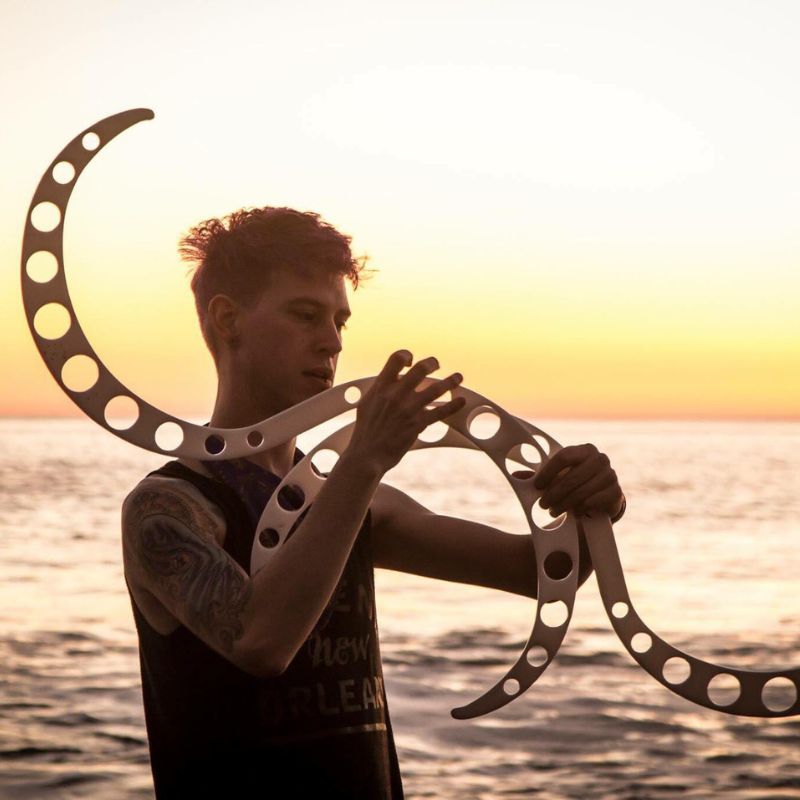 Health Benefits of Flow
⭐️ Feels like Movement meditation.
⭐️ Quiets your mind.
⭐️ Improves hand eye coordination.
⭐️ Creates more spatial awareness.
⭐️ Improves fluidity in movement.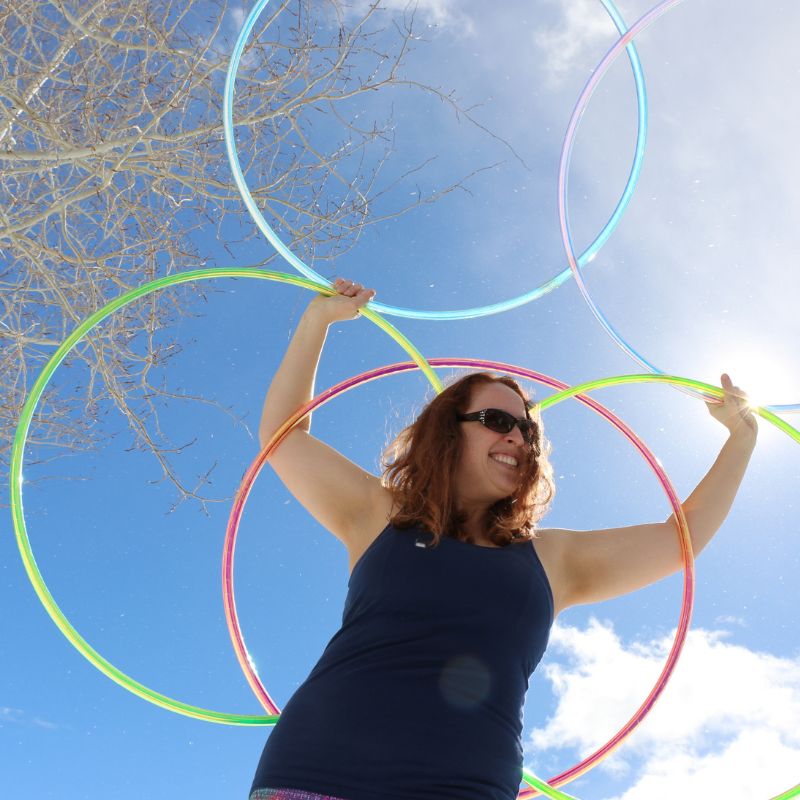 Everyone Can Play
⭐️ Flow Toys are enjoyed by all ages.
⭐️ They are easy to learn.
⭐️ Find free lesson on our YouTube.
⭐️ A great way to hang with friends.
⭐️ Flow solo or with your crew.
Exceeded Expectations!!
I'm so glad I stumbled upon The Spinsterz while researching dragon staffs to purchase. I had a pretty good idea of what I was looking for in my first dragon staff having played with friends' dragons in the past, so I had several questions as a result. I reached out to The Spinsterz who answered every one of my questions and they were super friendly to boot. The dragon shipped quickly and it honestly exceeded my expectations. It was easy to put together, has even and manageable weight at the ends, and the silicone grip is much gripper than expected and easy to clean. The claws are durable and flexible, so you don't have to worry about them snapping if you drop the dragon a lot (like I do) while you're learning. I'm so glad I found my new go-to place for props with The Spinsterz. If you're on the fence, make the purchase—you won't be disappointed!
We are so happy you love your staff and that you are practicing a lot! Thank you for the review and Happy dancing! -Halle
Pros and cons
I like the detachable spiral claws option the most! but the rod itself always slips out of place so I have to readjust it every few minutes, the glow in the dark isn't super visible at night, it's also suuuuper heavy which I should've probably double checked about before buying! I'd give it 4 if the rod didn't slip out of place often, I've attached the spiral claws to a homemade rod which is cool to be able to do but a little disappointed by the rod it came with especially since it was the most expensive part. Still good as my beginner staff though and definitely learned a lot from the experience of buying and reassembling
Hello,
We apologize for the rod slipping out of place. I would say to just make sure that when you attach the pieces that they are as secure as possible before play. They should not slip out of place that easily. Hopefully an extra twist will secure it better! -Halle
I love my dragon!
I have purchased 4-5 hula hoops from this company, and two dragon staffs. Customer service is absolutely amazing. By their products, you can tell that they care very very much about what they do. Every day I fall more in love with my dragon staff. I bought both sizes. The longer one I take outside, and the shorter one is the perfect size for my bedroom. They are both very well made and balanced. I did so much research on where to by the dragon that will be perfect for what I want and need. I am happy that I chose to go through The Spinsterz.
Hey Amanda!
Wow we are so happy to hear that your Dragon Staves are PERFECT for you :D Thank you so very much for sharing your experience and kind words! ~George-Anna
Amazing staff
I absolutely love this staff. I could not decide on which size I should get, but I ended up going with the bigger size, which is the 1600mm. I am 5'8 and the staff is just about as tall as I am. I have had this staff for about a couple weeks now, and learning tricks and flowing with it creates such an amazing feeling within myself. I might eventually invest in the smaller size, which is the 1500mm. I feel like it might be a better fit for me. All in all, this staff is extremely well made, and I am happy that I chose to go through The Spinsterz, rather than other shops that I was looking into.
Hey Dawn!
So glad you are loving your staff! If you need any help with finding the perfect size for you for any of our products, feel free to send us an email at support@thespisnterz.com and we'd be happy to help :) ~George-Anna
Awesome dragon!
Love the staff, perfect size and I love the weight. It's wonderful that it can be completely broken down!