Pandora Fire Fans
Regular price
$175.95
Sale price
$140.95
Unit price
per
Sale
SOLD OUT
Quality, long lasting fire tools for ALL performers.
✖
Description

Pandora fire fans open up a new world of technical fan dancing while retaining the ability for more traditional styles.

 

Pandora Fire Fan

Pandora was bestowed with many gifts from the gods as a result of Prometheus' bringing fire to humankind.



Compact and lightweight for technical spinning. Includes 2 rings: one for gun style spinning, and one for thumb spinning. Two models to choose from (Basic or Lotus) or create a custom fan set to stand out from the crowd. Four 2" wicks (sewn and secure) for lots of fire. The base model weigh 11 ounces each. Hand rubbed environmentally friendly vegi oil finish and a lifetime warranty!

 

Specs

Dimensions are 20.5" wide by 14" high

Uses 1' of 2" wick per spoke




NOTE: Due to the compact size, you'll feel the heat, fire resistant gloves are HIGHLY recommended.

Please note: These are a custom hand-made per order. We only keep a small stock of these on hand because these are harder to make.

🔥It is required to read the Fire Safety Information, that can be found on our website, prior to making your purchase. It is necessary that all customers understand how to use their prop safely and properly manage the risks involved in fire performance. The Spinsterz will not be held responsible for any damage to any persons including but not limited to death, extreme burns, or any and all injuries.
Be careful not to get fuel on the leather!
Shipping

We want you to get your new flow prop quick! The normal build time is 24 hours... but please always check the top of the website for current build times.

💨 We ship FAST. Monday - Thursday. Your order will ship out via the method you select at checkout. We promised to make sure each item is packaged with care - we also re-use packing paper in efforts to cut down on waste. Please make sure to read more on our shipping policy here as we will not be help responsible for mail carrier negligence in any form, but will aid in submitting claims if necessary.
Warranty

All Fire Props:

A One Year Warranty will come with each purchase of any fire prop through our website. This warranty includes defects in the materials or workmanship.

The Kevlar wick itself will not be covered as this material will deteriorate over time, even with intended use. To ensure your prop lasts, the directions should be followed at all times, and the props handled with care.

We reserve the right to refuse a replacement for any reason. The user should be in full control of the fire prop at all times, be professionally trained and carry active insurance.

Using fire props can cause serious injury, including death, The Spinsterz will not be held responsible in any way if an injury was to occur.
Flow Toy Benefits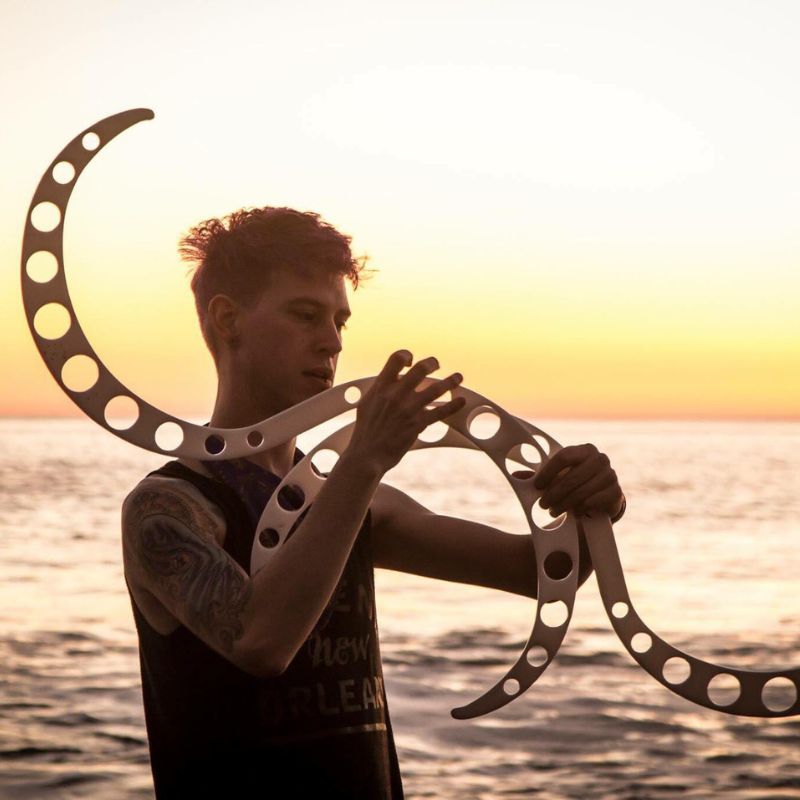 Health Benefits of Flow
⭐️ Feels like Movement meditation.
⭐️ Quiets your mind.
⭐️ Improves hand eye coordination.
⭐️ Creates more spatial awareness.
⭐️ Improves fluidity in movement.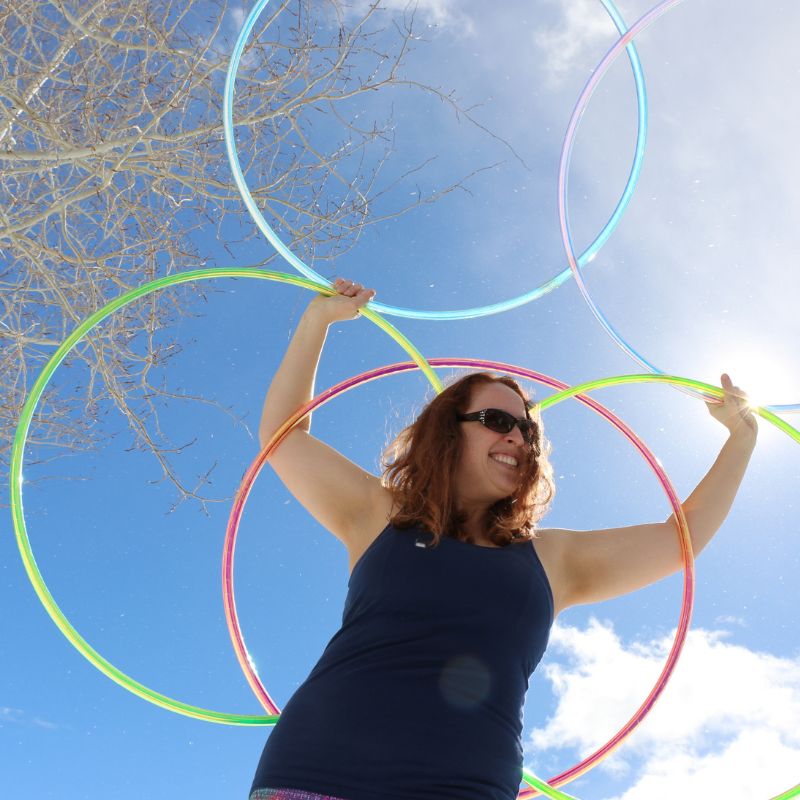 Everyone Can Play
⭐️ Flow Toys are enjoyed by all ages.
⭐️ They are easy to learn.
⭐️ Find free lesson on our YouTube.
⭐️ A great way to hang with friends.
⭐️ Flow solo or with your crew.
My daughter is so excited!
Great product and great experience! Even in the pandemic we received excellent customer service and follow up. My daughter is loving her new fans and I am planning on buying a new hoop from you as well. Thank you!
Great balance and weight. Love the size and feel of the fire fans. Cant wait to light them up.