Contact Poi 100mm
Regular price
Sale price
$49.95
Unit price
per
Sale
SOLD OUT
Only the BEST Quality fire props for performers.
✖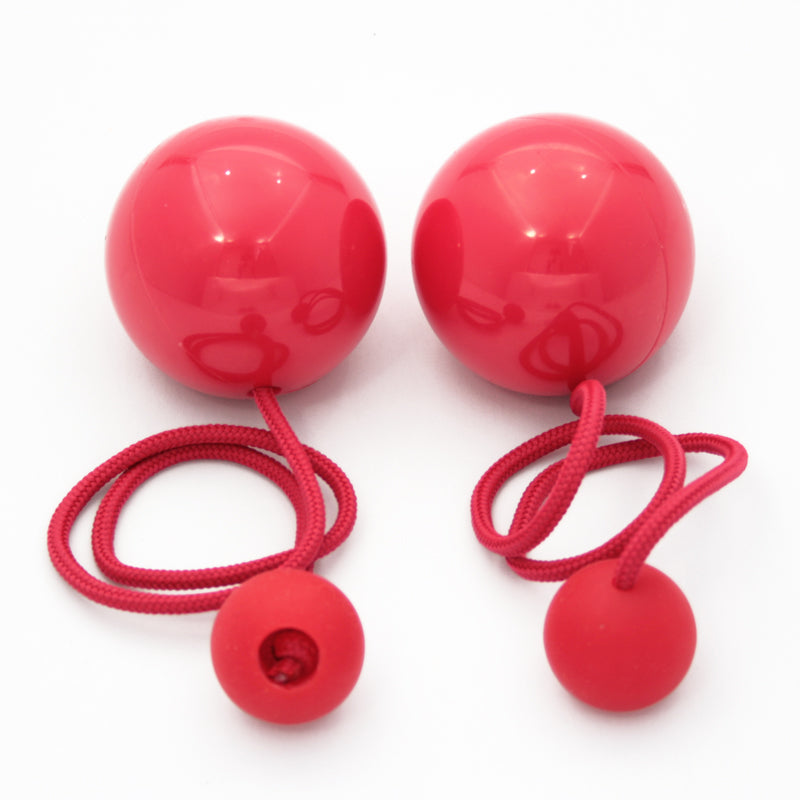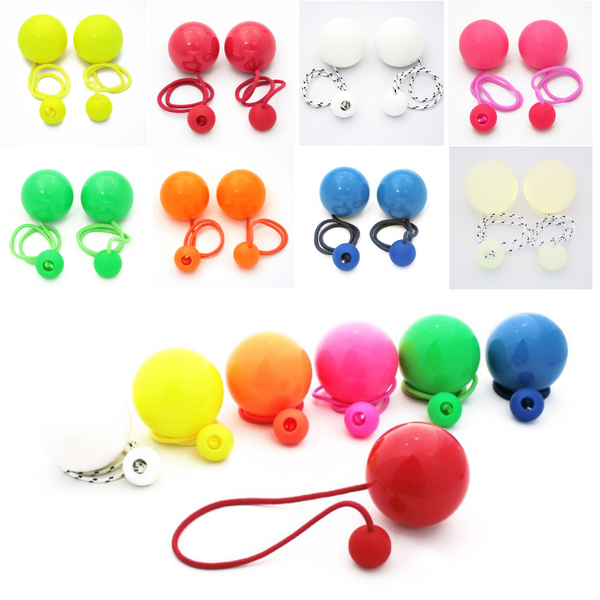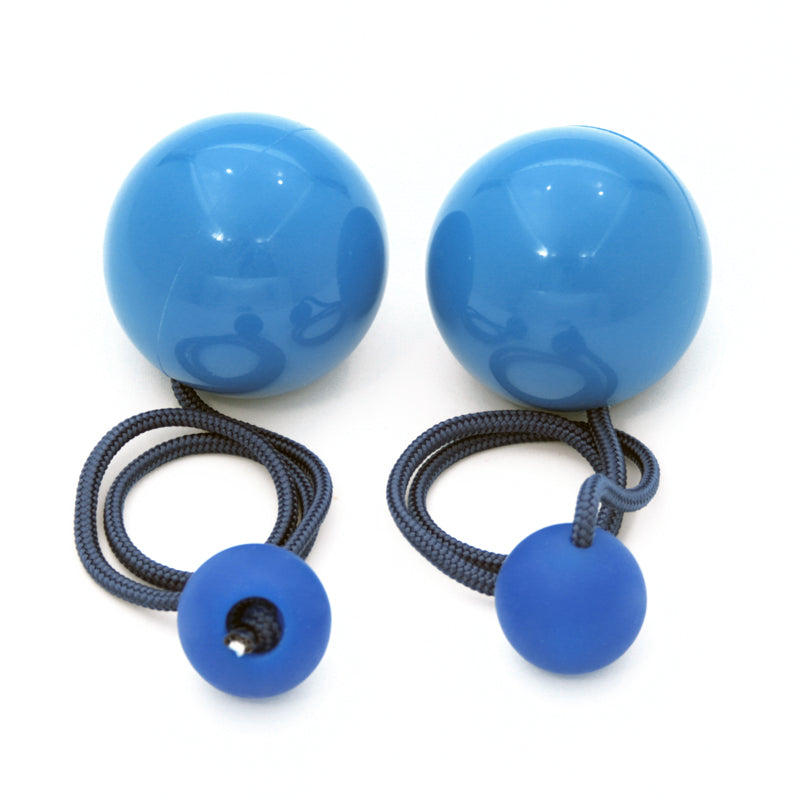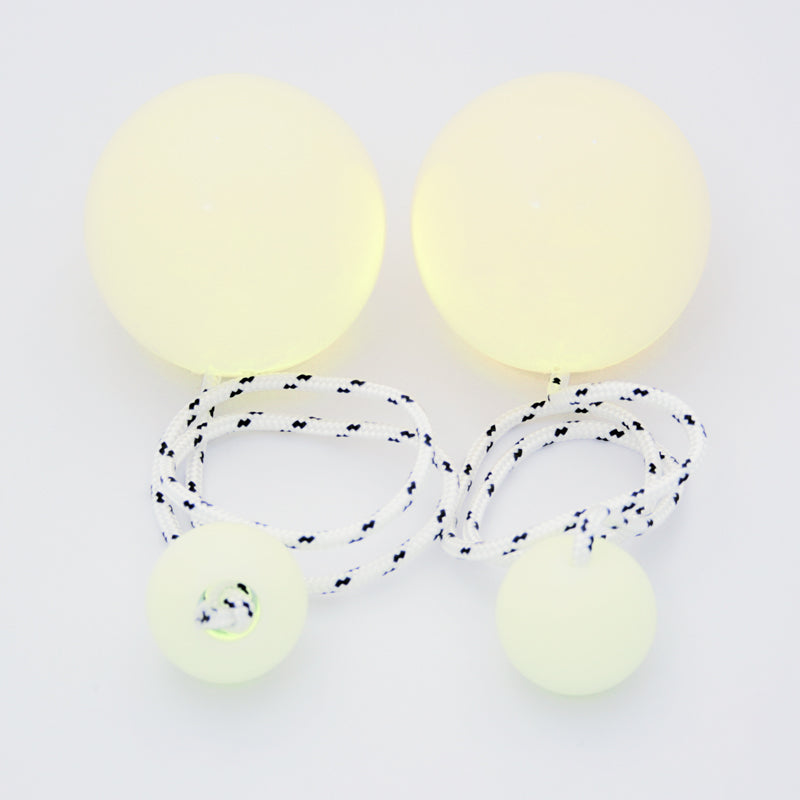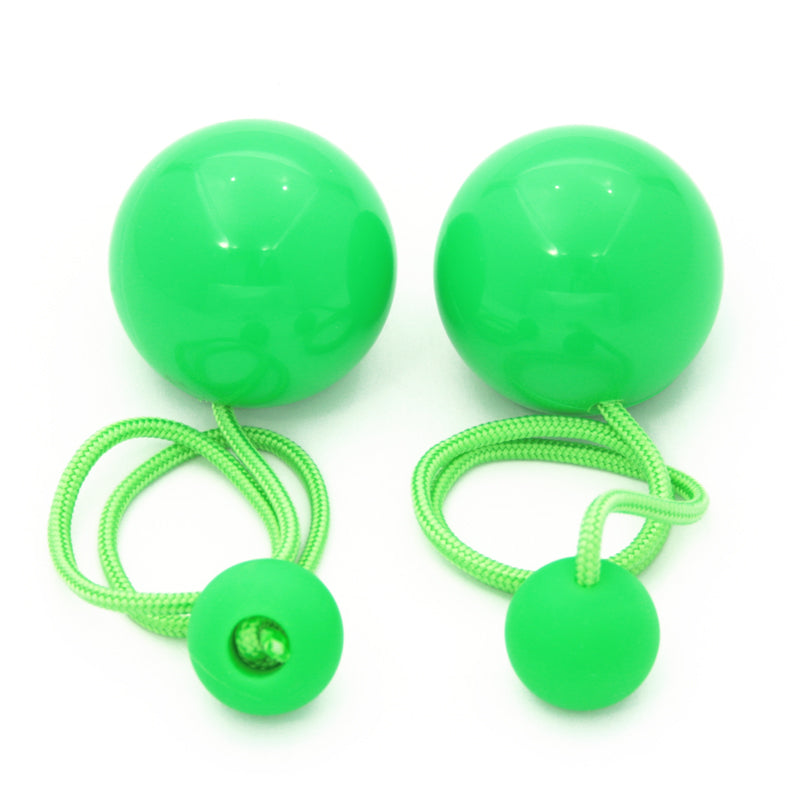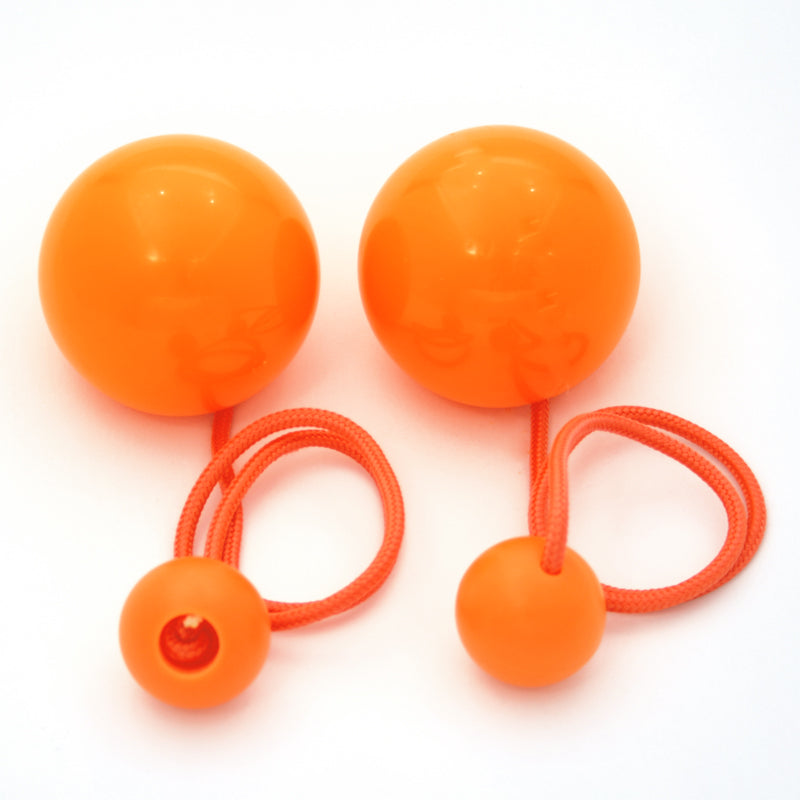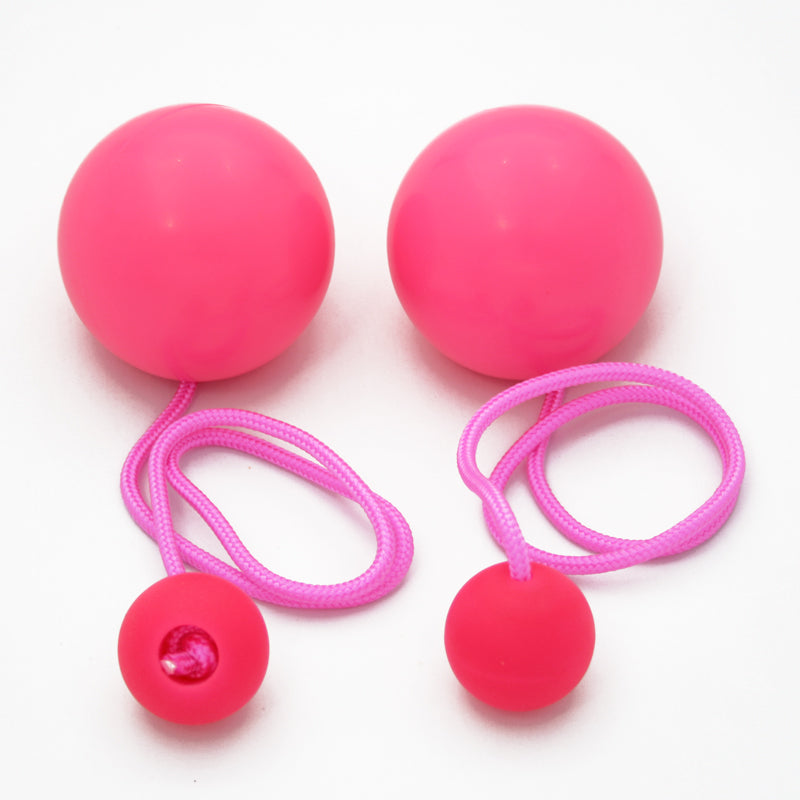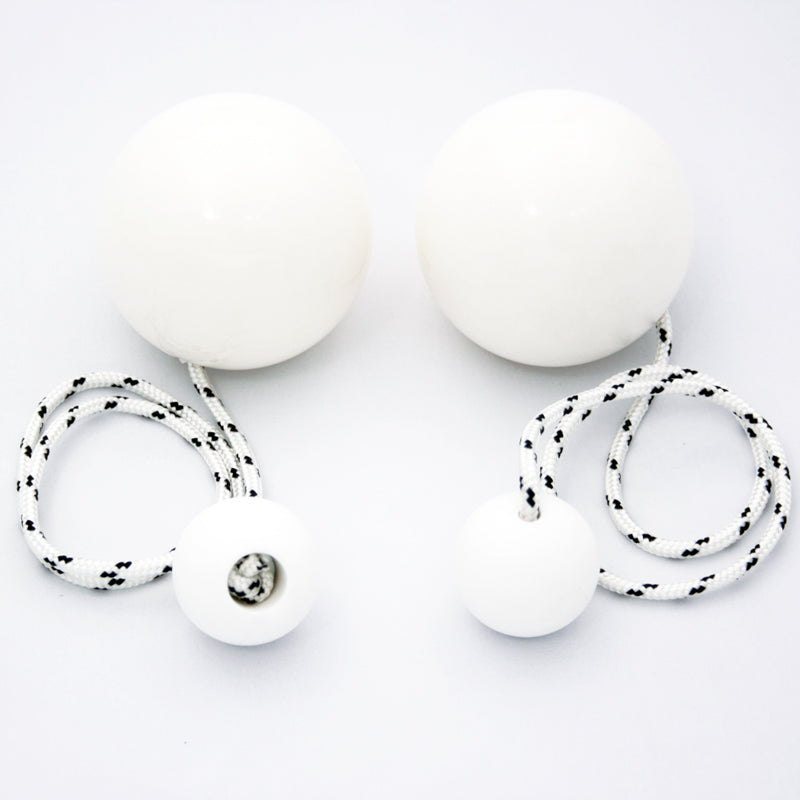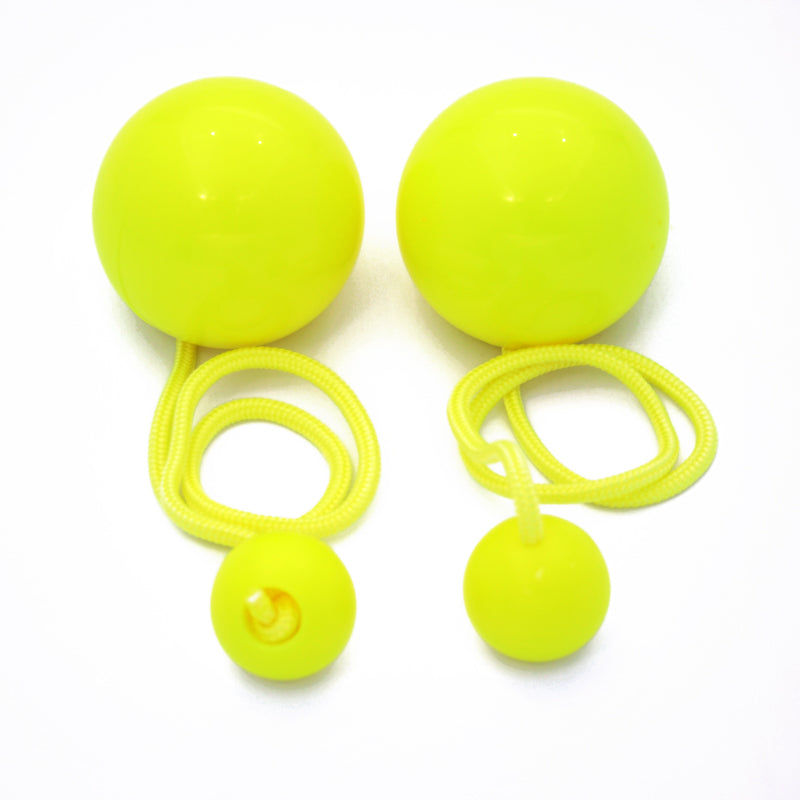 Description

100mm Contact Poi

This Pro version of the Play Contact Poi features a silicon knob, meaning they have a fantastic grip. Furthermore, they are perfectly weighted for performing freehand throws. The string is 6mm in diameter and 50cm long but can be easily shortened to your ideal length. The head of the poi is made from an 80mm stage ball, making throws and body rolling much easier.

 

Your benefits

This design lets you create amazing airwraps, stalls, throws, floaters and pendulum routines for a stunning spinning experience - now contact style moves are easy to combine with Poi spinning routines.
A comfortable ball handle allows easy control and comfort for many routines.
Hollow 100mm stage ball creates the right weight for control and maximum effect, and is soft and forgiving on your body.

About
Designed for beginners right through to advanced Poi spinners who are wanting to practice basic or advanced routines to enhance any performance.
Stall, float, contact and inspire others with this long lasting durable design.

 

Be A Ninja
Shipping

We want you to get your new flow prop quick. Your order will be made and shipped within 48 hours or less!

💨 We ship FAST. Monday - Thursday. Your order will ship out via the method you select at checkout. We promised to make sure each item is packaged with care - we also re-use packing paper in efforts to cut down on waste. Please make sure to read more on our shipping policy here as we will not be help responsible for mail carrier negligence in any form, but will aid in submitting claims if necessary.

This hoop is NOT eligible for same day shipping.
Warranty

If your Spinsterz Muze LED Hoop stops working we'll repair or replace it free!  All you have to do is get it back to us and cover the cost of shipping. You must reach out to us within the 1 year window. 1 year is considered exactly 1 year from the original purchase date. Read more here.

Two Years Warranty + Damage Protection:

If you purchase an extra year to add to your warranty + damage protection it is valid for up to 2 years from your purchase date. Read more on the Damage Protection here.

RETURNS?

This is a custom made hoop for you. Because we have already used the product, and spent our labor building the hoop, we are unable to accept returns due to personal preference mistakes. Thank you for understanding.
Flow Toy Benefits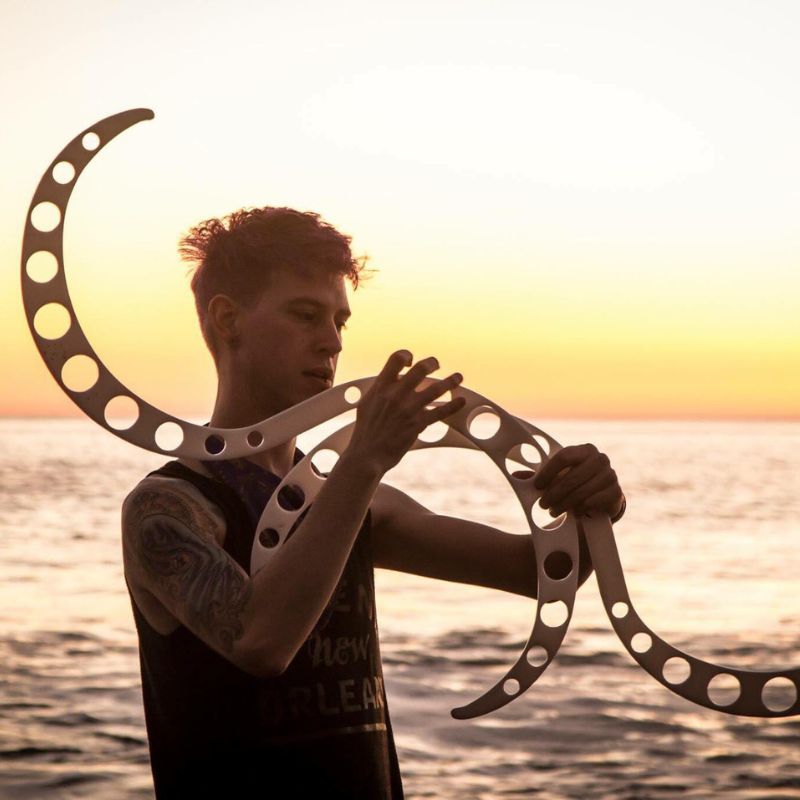 Health Benefits of Flow
⭐️ Feels like Movement meditation.
⭐️ Quiets your mind.
⭐️ Improves hand eye coordination.
⭐️ Creates more spatial awareness.
⭐️ Improves fluidity in movement.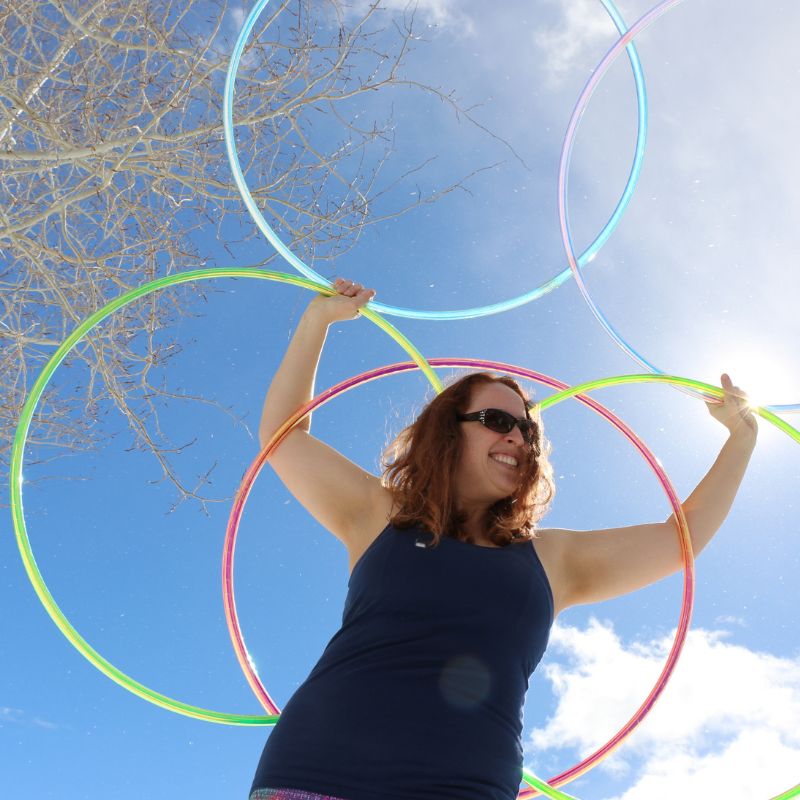 Everyone Can Play
⭐️ Flow Toys are enjoyed by all ages.
⭐️ They are easy to learn.
⭐️ Find free lesson on our YouTube.
⭐️ A great way to hang with friends.
⭐️ Flow solo or with your crew.
Pink spots on poi
I received my glow in the dark poi and right out of the box there were pink spots on them.
The poi doesn't really glow more than 5 seconds or so even after leaving them near a light for quite awhile.
A little annoying since the reason I paid for these (and not cheaper pairs) was because they "glowed"
Great poi though , good tether length .
Because of the pink spots and the fact that they don't really glow in the dark I gave them a 3/5 star.
It did ship within a few days though so that's nice.
-Thatchickthatdoeshair Fayetteville
Nice and soft for a beginner.
I ordered another set of contact poi from a different vendor at around the same time. I like to try different weights/products just to feel a difference. Let me tell you, I felt a difference with the other poi I purchased. They were hard like bocce balls, and when they inevitably crashed into my groin, I was on the floor for a good long time.
The poi I purchased from the Spinsterz have much more give to them. While I am sure they will still cripple my nutsack, they may just be a bit gentler. The build quality is great, and the weights, and length are very balanced. Would highly recommend.
Hey Warren!
Thank you for sharing your experience! The unfortunate realities of learning flow arts is hitting yourself on accident during the process. We hope that your Contact Poi get along better with and avoid your sensitive areas the more you use and practice with them :D ~George-Anna
Contact Poi 100mm
having fun with my new Contact Poi 100mm. I took my last pair with me while traveling Texas to visit family. lots of interest everywhere I stayed. and even left them with one family that couldn't get enough.
Hey Judy!
How awesome that you were able to take your Contact Poi with you on your travels and bring so much joy to others with them! Thank you for sharing your story with us and giving the gift of flow >3 ~George-Anna
Great price. Great product
Exactly as I expected quality workmanship and quality product at affordable price.
Hey Ben!
Thank you so much for sharing your experience! We love hearing how satisfied you are with your new Contact Poi >3 ~George-Anna
Great stuff....Until.
Nice weight. Fast delivery. I'm still learning, was very happy with the poi until I took one to the berries. But other than that, highly recommend it. (not getting hit in the berries, the poi)
Hey John!
Wow so sorry to hear about your mishap with your Contact Poi..Ouch! These types of things can definitely happen in the learning process with a lot of flow props. Thank you for sharing your experience and for the giggle :) ~George-Anna