Rainbow Light Up Hoop | 14 LED - FINAL SALE CLEARANCE
Regular price
Sale price
$59.99
Unit price
per
Sale
SOLD OUT
Only the BEST Quality fire props for performers.
✖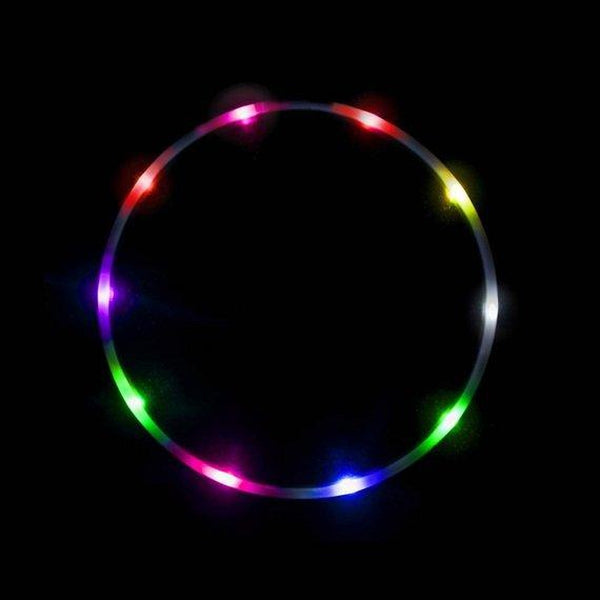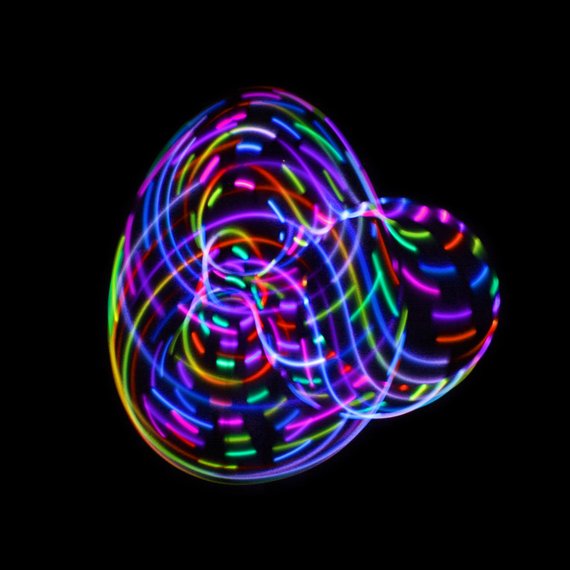 Description

This is the BEST cheap light up hoop you will find online! Yeah, that's a big claim for us to say that we've got the best, most affordable led hoop you could buy online, and I'm going to tell you WHY that statement is true.

 

If you are new to LED hooping, then you probably don't want to drop over $100 on a new hoop, so that's why we have this specific hoop. It's got 14 LED's in it that are constantly morphing, strobing and flashing in all colors of the rainbow. 

 

Since there are 14 led lights in the hoop, not 400, that means there is a LOT less to potentially break. 

 

This hoop can take a beating as you learn to hoop or begin to play with your first led hoop. You don't have to worry about breaking your new toy and being out several hundred bucks! Yeah, some hoops cost a LOT, like upwards of $400. 

 

Features

SINGLE SEAM CONNECTION: Easily collapse the hoop exactly the same way as a standard hoop using a single push button. Forget about raised connections like competitors
EASY ON/OFF: You have full control over the state or off state of the hoop - when it's not in use, simply turn it off without removing the battery. This helps keep track of your battery at all times
28 COLOR CHANGING LEDs: The LED lights strobe in different patterns flashing through 7 different colors making this is constantly changing rainbow flying through the air
RECHARGEABLE BATTERY: All of our hoops include one 3.6V rechargeable lithium-ion battery and battery wall charger. Stop wasting money on batteries and start recharging our long lasting battery
DURABILITY TO LAST: Our hoops are built using 3/4" OD high strength HDPE tubing with inside cross sanding provides superior control during on body movements.

 

Specs

14 multi-color strobing, fading, color changing LED lights in each hoop.
Available in 32", 34" or 36" OD
Standard battery life - 2 hours
Extended battery - 3.5 hours
Weighs between 8.9 and 9.4 ounces depending on size.

 

** FINAL SALE. We will not be re-stocking these due to supply issues. No refunds or warranty will be applied to this product.
Shipping

We want you to get your new flow prop quick. Your order will be made and shipped within 48 hours or less!

💨 We ship FAST. Monday - Thursday. Your order will ship out via the method you select at checkout. We promised to make sure each item is packaged with care - we also re-use packing paper in efforts to cut down on waste. Please make sure to read more on our shipping policy here as we will not be help responsible for mail carrier negligence in any form, but will aid in submitting claims if necessary.

This hoop is NOT eligible for same day shipping.
Warranty

If your Spinsterz Muze LED Hoop stops working we'll repair or replace it free!  All you have to do is get it back to us and cover the cost of shipping. You must reach out to us within the 1 year window. 1 year is considered exactly 1 year from the original purchase date. Read more here.

Two Years Warranty + Damage Protection:

If you purchase an extra year to add to your warranty + damage protection it is valid for up to 2 years from your purchase date. Read more on the Damage Protection here.

RETURNS?

This is a custom made hoop for you. Because we have already used the product, and spent our labor building the hoop, we are unable to accept returns due to personal preference mistakes. Thank you for understanding.
Flow Toy Benefits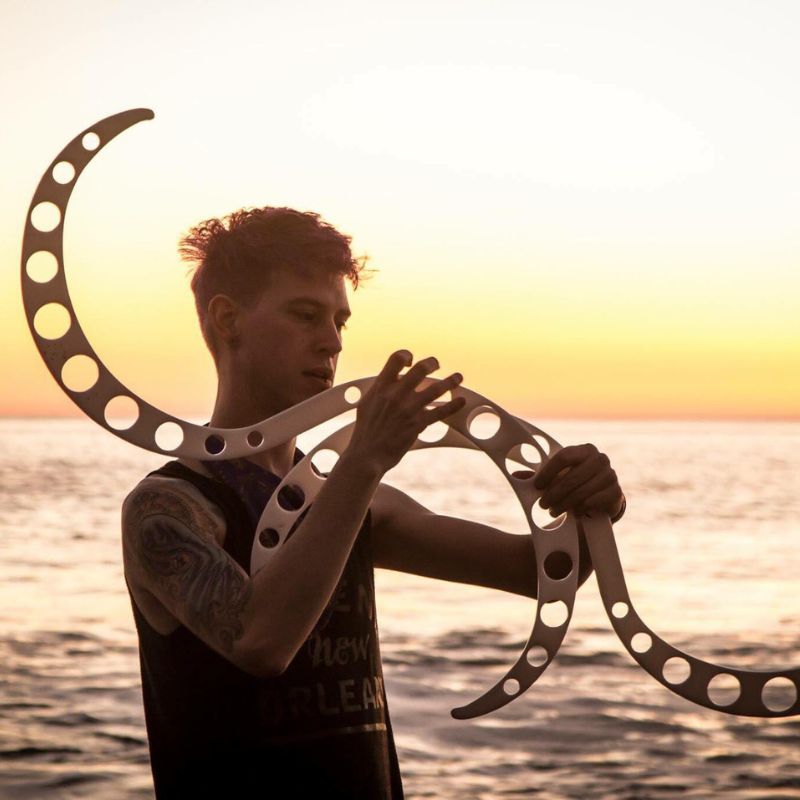 Health Benefits of Flow
⭐️ Feels like Movement meditation.
⭐️ Quiets your mind.
⭐️ Improves hand eye coordination.
⭐️ Creates more spatial awareness.
⭐️ Improves fluidity in movement.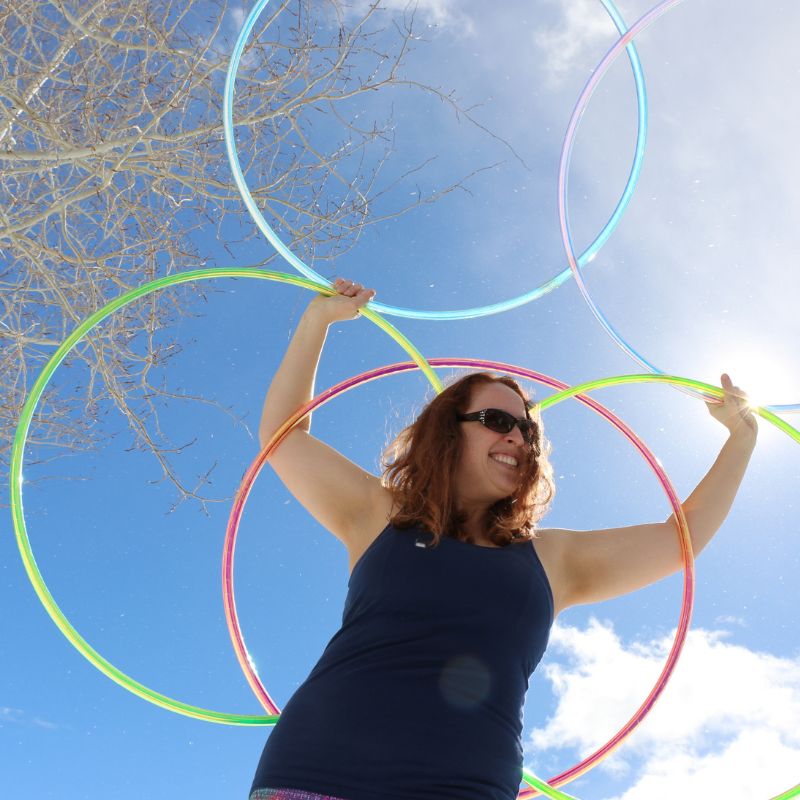 Everyone Can Play
⭐️ Flow Toys are enjoyed by all ages.
⭐️ They are easy to learn.
⭐️ Find free lesson on our YouTube.
⭐️ A great way to hang with friends.
⭐️ Flow solo or with your crew.
Great first LED hoop! Great
Great first LED hoop! Great quality for a beginner!
Love!
This is my second light up hoop and I love it. It's very basic and just what I needed
Stellar customer service
I ordered this a week before leaving on my road trip thru cali && emailed them to see if it could possibly be there before I left and these Amazing people shipped it out the very next morning && it was on my door step in literally like 2 days!! These people are the best && ofc the hoop is amazing the LED is bomb :) thanks yall!
Hey River!
Aw we are so happy that we were able to fill your order efficiently and that you received it before leaving for your trip!! Thank you so much for sharing your experience with us :D Safe travels and happy hooping! ~George-Anna
Most Fun Hula Hoop!
This hoop was my first of 2 orders I have made so far with The Spinsterz. Even with the slow down because of COVID the package arrived in a great amount of time. I believe less than a week and coming from Oregon all the way to Arkansas. I was very impressed with the packaging, the instructions inside, the battery being reusable and coming with a charger & of course the hoop itself! After letting it uncoil for 24 hours I couldn't wait to try it out! It was beautiful, easy to do on and off body tricks with & just overall so much fun! I already have great memories with this hoop for the short amount of time I've had it. I love this hoop and so happy to have it in my collection. I couldn't wait to buy more and tried to wait a month or two but ended up making another purchase from them already & will continue to purchase from The Spinsterz! (: Thank you all so much for the quality you provide, the kindness you show towards everyone and your passion! -Jess
Led most affordable hoop! ❤️
I LOVE MY NEW HOOP!! I am super stoked and have been playing around with it so much! Its super light weight and the color/patterns of the lights are awesome! Thank you so much for being one of the best hoop shops around! ✨❤️